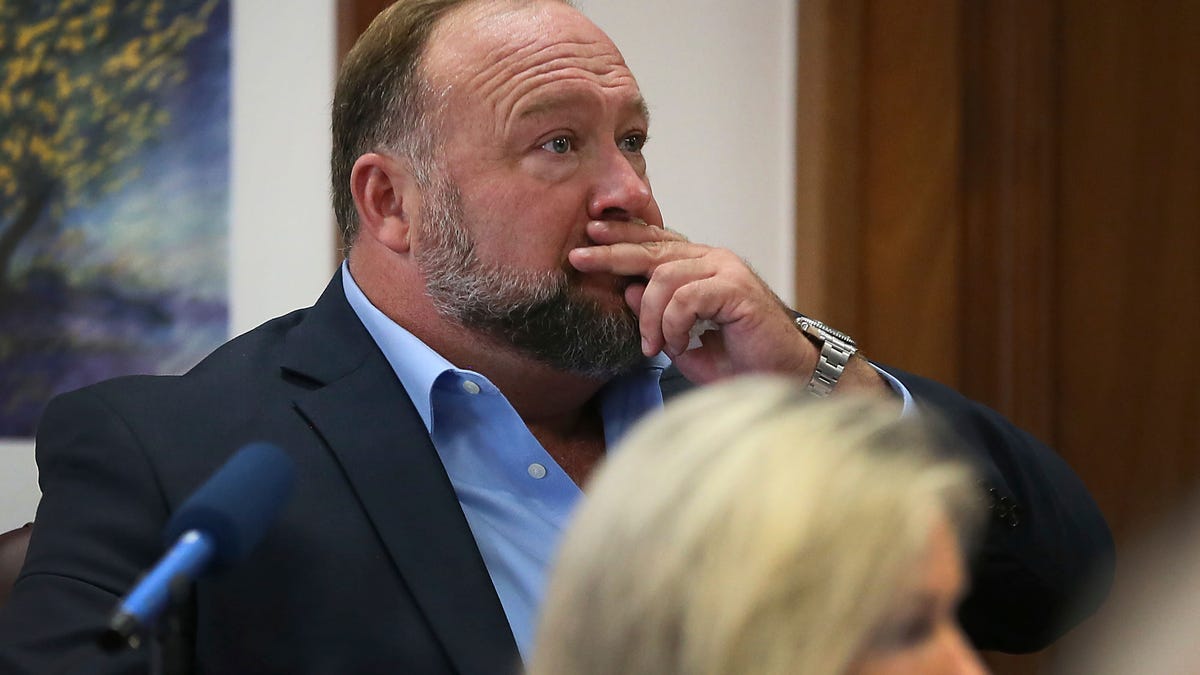 But there's also a consideration of how his many other holding companies like PLJR Holding and AEJ Austin Holdings LLC have potentially helped move money away Free Speech Systems, as has been alleged by the Sandy Hook parents. Pettingill said it's hard to determine how much Jones is worth because of how spread out his wealth is, but, after Jones was ruled liable in the Sandy Hook cases, the conspiracy theorist started moving $11,000 per day into these shell companies.
"The numbers don't add up," the forensic economist told the court.
The InfoWars founder made almost $4 million a week after being booted from social media, according to one of the text messages his lawyer accidentally sent to the plaintiffs' counsel. One of the plaintiff's attorneys, Wesley Todd Ball, called InfoWars a "media empire" and said Jones would just keep lying if the jury didn't financially kneecap it. Ball said before deliberations that the $4.1 million fine levied against Jones was "less than 2% of what we know" of Jones' total wealth.
"You think he just randomly stumbled backwards into $4 million, in one week?" Ball said. "When this man talks, he lies."
Though Jones has admitted that the shooting was "100% real," the case has unveiled just how much Jone's constant lies about Sandy Hook have hurt the families of its victims. Parent Neil Heslin, who's 6-year-old son was killed in 2012, said Alex Jones' conspiracies made life a "living hell" saying that his home had been shot at and that he had found bullet casings in his driveway. Attorneys for the parents argued that Jones' rhetoric painted a target on parents' backs for the thousands of avid InfoWars conspiracists.