We're under an hour away from the start of Apple's 2021 endeavors, and we're going to see a raft of new products – hotly tipped are the iPad Pro 2021, new iMac, iPad Mini 6, Airpods 3 and the new Apple TV.
We might even hear about Apple AirTags, but then again we've said that approximately 40,000 times and are starting to believe they were a fever dream.
The event is starting at 10am PT / 1pm ET / 6pm BST (that's 3am AEST on April 21 for those in Australia) and as it's not going to feature a lot of journalists packed into an auditorium, we might get a speedy event (with lots of fancy cutaways).
If you're joining us for the duration, get ready to sit in your seat for between 90 minutes and two hours – we promise we'll bring you every morsel of information and analysis so you can regale your pals with Apple wit in the aftermath as if you, yourself were there.
Oh, and we're already hearing word of surprises – Apple Podcasts+ is the next thing to appear, as the brand really tries to take on the likes of Spotify.
Stick around, bookmark this page and try and multi-task by watching a film or working at the same time – just remember to refresh to get the latest updates.
What are you most hoping to see at the #AppleEvent?(reply with a comment if your option isn't here!)April 20, 2021
See more
Apple event live blog: the whole launch as it happens
All times are in Pacific Standard Time (PST)
09:50 – We're just 10 minutes away now. I bet Tim Cook is shouting at himself in a mirror right now and throwing oranges at a wall to psyche himself up.
09:40 – Right, so we've talked about the new iPad Pro 2021, but what about the Apple Pencil 3? Word is that we're getting a new one today, and that would mean we need some design tweaks.
It's been rumored that a few changes will come, so let's rate them out of 10:
A new glossy finish – 10/10 this one seems certain. So back to the shininess of the first pencil.
A flat edge – 10/10 too. No way that Apple doesn't let this magnetically clip to the side of the device.
Higher sensitivity – 8/10. While it's feasible that Apple would just go with the new finish and a different end section, it would be a failure not to give a sketching reason to buy the the new device.
A new tip – 6/10. This seems on the cards, but for what, we don't know. That could be the thing that enables better sensitivity or 'paper feel' when gliding over the glass.
A black finish – 4/10. Apple probably won't change the colors on this model, but we've heard crazier things.
Color-sensing capabilities – 2/10. Naaaah, this has been rumored but not for me tonight. That seems like 2023's problem.
09:25 – I actually nearly fell for this tweet.
So I've been using the new iMac for about a week now. #AppleEvent pic.twitter.com/mGWdtnEDroApril 20, 2021
See more
09:19 – Right, let's have a look at what we could be seeing today – starting with the obvious one, the new iPad Pro. Coming in two sizes (as usual) the iPad Pro is expected to be offered in 12.9- and 11-inch sizes, come with 5G connectivity and have a new mini LED screen.
That last point is going to be the pivotal one – with the new screen tech and an enhanced chipset inside, expect Apple to make a big deal about the way creatives can sketch and design on the new iPad Pro.
09:18 – The answer was olives.
09:10 – cracks knuckles It's been a while since I've done one of these – in fact, not since the last iPhone launch – and Apple's been rather quiet since then. James 'The Peck' Peckham has done a good job of keeping you up to date on what we're likely to see, but is he asking the big questions?
For example, over at our sister brand Marie Claire, they posit: 'Princess Charlotte's favourite snack is pretty fancy for a five year old.'
But what could it be?
09:00 – Hello everyone, it's Gareth Beavis back in the hotseat. What have I missed?
08:20 – The other thing that we might well see is the long-rumored Apple AirTags. Jon Prosser had suggested that these would land in March, so the spring event would be the ideal candidate – and he's since hinted that this event is likely to be where we'll see them.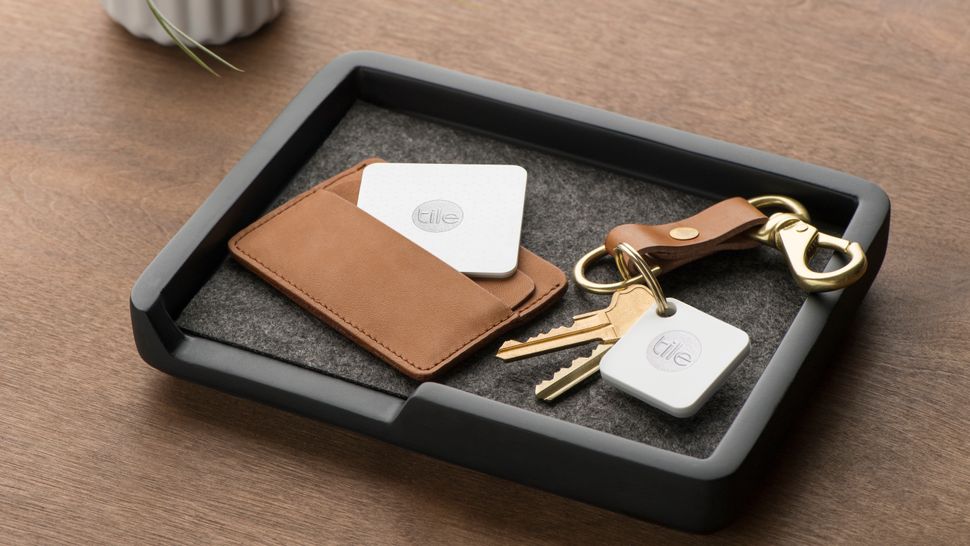 These are expected to be item trackers similar to Tile, so you'd be able to attach them to belongings, like a bag, wallet, or phone, and then track the device if it's lost or stolen. AirTags are likely to leverage Apple's Find My functionality, and might be able to use the vast network of peoples' iPhones to help with the tracking.
07:54 – Henry St Leger, TechRadar's Home Cinema Editor, says "It's been four years since the last Apple TV 4K (5th generation), and with rumors around a 2021 release date for a next-gen model, it seems at least semi-likely that we'll see it shown off or teased at tonight's event.
"If a new Apple TV is shown off, though, you shouldn't expect a retread of what's gone before. The latest rumors say that Apple is planning an all-in-one streaming box, speaker and smart display – which could mean it ditches the 'Apple TV' moniker entirely and begins a new product line for the tech giant.
"A more conservative prediction might be another 4K HDR streamer in the vein of the 2017 model, but with a more advanced A12X processor to better handle Apple TV Plus streaming, as well as Apple Arcade games. Hopefully, though, we'll get all of the above."
07:14 – Tim Cook is awake and he's at work… or, his social media manager is up bright and early instead. How do we know? Because Cook has sent his first tweet of the day.
It's a beautiful spring morning for an #AppleEvent! See you soon. pic.twitter.com/gdiN0QXbz5April 20, 2021
See more
06:30 – Apple AirPods 3… where are those true wireless headphones we've heard so much about?
Olivia Tambini, Audio and Music Editor for TechRadar, says, "We've been hearing rumors about the Apple AirPods 3 for a while now, and everything is pointing to a 2021 release – and with the event happening later today, we're hopeful that Apple will take the opportunity to show off the next generation of its true wireless earbuds.
"Of course, nothing is certain at this stage, and we've also heard conflicting rumors that the AirPods 3 won't enter production until the third quarter of this year, potentially launching alongside the next iPhone in September.
"Plus, we've also been hearing rumors that the next AirPods Pro could launch in April, so we may see the AirPods Pro 2 be announced today instead. In any case, we'll definitely be keeping our eyes peeled for a AirPods or AirPods Pro announcement today."
05:30 – Now is when the rumored products start to become less likely, although we may see the iPad mini 6 arrive later today.
Ming-Chi Kuo (an analyst with a great track record for Apple leaks) has said to expect this slate in the first half of the year, and Jon Prosser has said that he's heard "iPads" are coming in March (which would be almost right if it lands in April).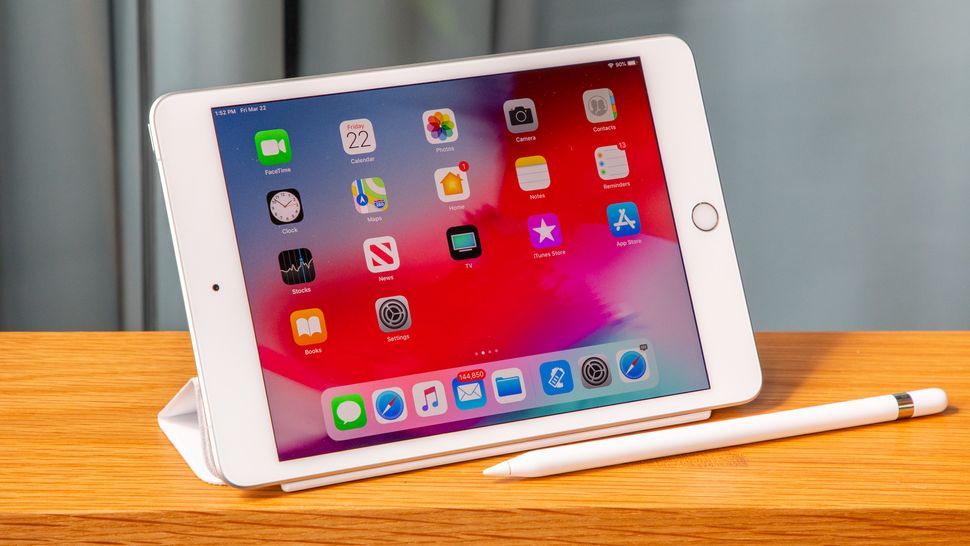 The plural there suggests multiple models, so it's not out of the question that the iPad Pro (2021) and iPad mini 6 could both show up. That said, we've heard fewer release date rumors about the iPad mini 6, so we'd say it's less likely to show up than the iPad Pro (2021).
Whenever it does arrive, rumors suggest it might have a slightly larger 8.5-inch screen (up from the 7.9-inch one used by the iPad mini (2019)). It might also stick with the Lightning port (rather than switching to USB-C), and use an A13 Bionic chipset, like the iPhone 11 range.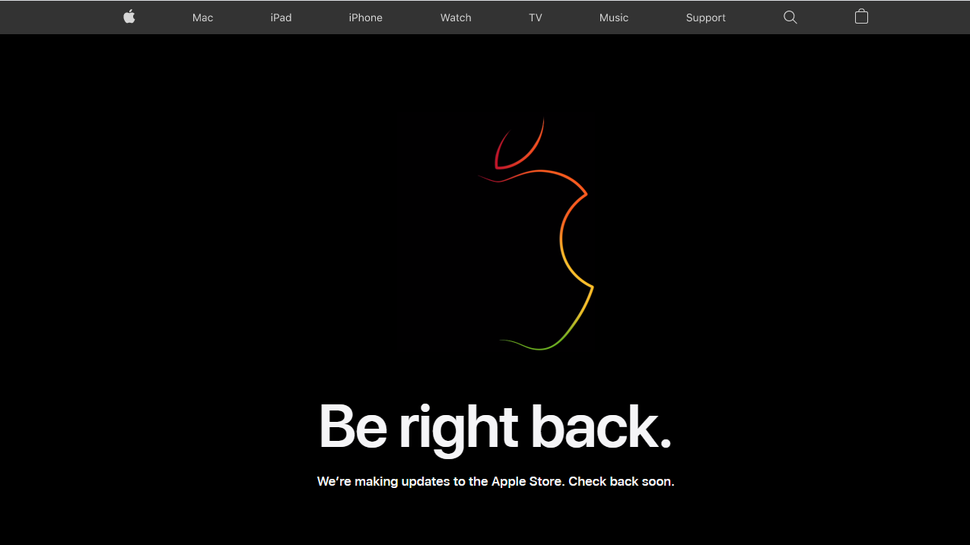 04:12 – The Apple Store is down, so you won't be able to buy any new products from the company for the next few hours ahead of the launch event while the team tinkers behind the scenes.
Apple always pulls its store down ahead of a launch event so it can include new products without leaking them to the world ahead of time. If you wanted to buy a new iPhone 12 directly from Apple, you'll likely have to wait until the event is over now.
03:45 – It looks increasingly likely that we'll see the iMac (2021) at the Apple event. This long-rumored all-in-one PC has been expected since Apple released two new MacBooks and the Mac mini late last year that run on its own M1 chip, rather than based on Intel hardware.
It looks increasingly likely that we'll see the iMac (2021) at the Apple event. This long-rumored all-in-one PC has been expected since Apple released two new MacBooks and the Mac mini late last year that run on its own M1 chip, rather than based on Intel hardware.
An M1-powered iMac would see a decent bump in performance, and would bring the all-in-one PC in line with Apple's other new computing products.
Earlier this year, Apple discontinued several existing iMac models, a pretty reliable sign that it was preparing to launch a new version. When the April 20 event was announced, many of us thought this would be an ideal time to launch the new iMac – and it looks like that could be the case.
A tweet over the weekend by Ian Zelbo (@RendersbyIan), states that "Apple is expected to release a redesigned iMac on Tuesday's Spring Loaded event", and is based on leaks by Jon Prosser, a very well-known Apple leaker, who has accurately predicted several Apple launches in the past.
Not only will the new iMac apparently come with the Apple M1 chip, but there are also rumors that they will have a new design, and will come in a range of colors – a nod to the classic iMac G3, launched back in 1998.
02:50 – So what gadgets will we be seeing announced tonight? Throughout today we'll be running you through some of the announcements we're expecting, and we're kicking off with what we know about the new iPad Pro 2021.
The iPad Pro (2021) might end up being the headline announcement of the Apple spring event. Multiple sources had said a new model would land in March, and with the previous model landing last March, the timing would have made sense. Of course, we're now in April, but that's close enough.
That doesn't necessarily mean it will be unveiled at the spring event, but it's unlikely that Apple would have two different sets of announcements so close together, and Prosser has suggested it will land at this event.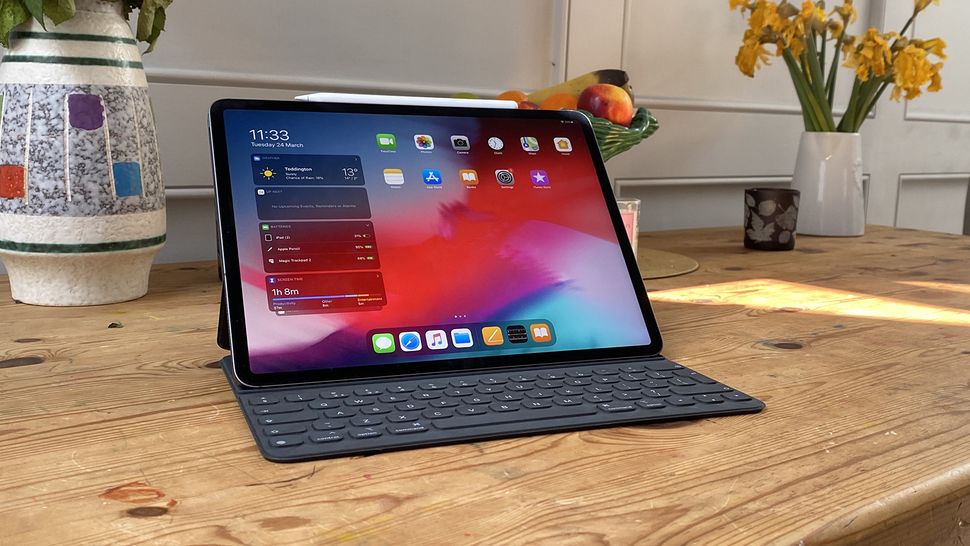 As for what the iPad Pro (2021) might offer, a large number of leaks suggest it will have a Mini LED screen, offering an improved contrast ratio and color reproduction over a normal LCD display.
We've also heard that it will come in both 11-inch and 12.9-inch sizes, and that it might support 5G, have a powerful new chipset, and have a tweaked but similar design to its predecessor.
01:45 – Do you expect to see Apple AirTags today? The Tile alternatives have been rumored for years now, but we've yet to see them be officially unveiled by Apple. Some leakers are saying today is the big day.
It's #AppleEvent day! We're asking, if Apple does launch #AirTags, how much will a single tag set you back? 🤔April 20, 2021
See more
01:30 – Welcome to the first big Apple announcement of 2021. We're expecting a whole host of gadgets to be revealed later today, and there may be something for every Apple fan.
In fact, this is arguably Apple's most interesting show of its year as it often unveils new tech from all around its business.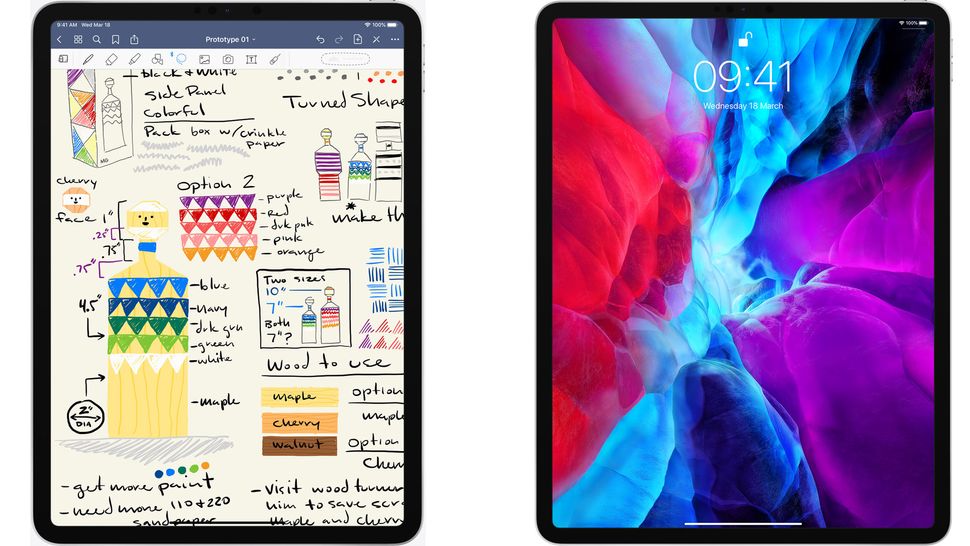 Throughout today we'll be running you through what we expect to see when the event starts, but the main highlights so far – according to leaks and rumors – are we'll be seeing the new iPad Pro, and maybe a new iMac too.
Don't expect to see the new iPhone SE 3 or iPhone 13 today, but we may hear something more about software (today could be the day iOS 14.5 drops) and there may be other gadgets like AirPods 3 or a new Apple TV.
Only time will tell, and we're excited to see what Apple do launch later today.