There appears to be this never-ending arms race developers are caught in to put out the next Hearthstone. That is, an incredibly popular collectible card game (CCG) that's "easy to learn but challenging to master." Those are the words, verbatim, publisher Bethesda Softworks is using to describe The Elder Scrolls: Legends.
A CCG that takes inspiration from the lore of the firm's beloved RPG franchise, The Elder Scrolls: Legends distinguishes itself from the likes of competing virtual card games such as Hearthstone and The Witcher 3's Gwent by using a two-lane system that keeps players on their toes when it comes to devising strategies.
And, if you simply want more Skyrim, you'll be pleased to learn that the Heroes of Skyrim expansion for The Elder Scrolls: Legends packs in 150 additional cards, some of which are familiar faces like Aela the Huntress, J'Zargo and Delphine. It's no doubt this one's earned its spot on our best free games list.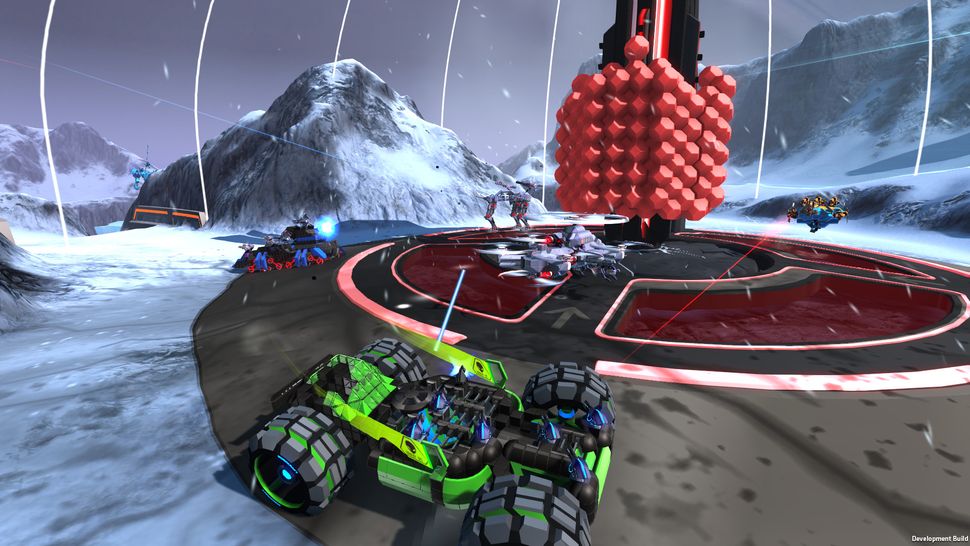 44. Robocraft
Whether you loved or hated World of Tanks, you'll be delighted to learn that Robocraft, a worthy addition to our list of best free games, is what you get when you take traditional vehicle combat and twist it into something completely new. From independent developer and publisher Freejam, Robocraft allows you to commandeer jet cars (not jets and cars, but jet cars), tanks, flying warships, helicopters and drones.
In doing so, you'll spend a lot of your time engaging in combat with other players online. Like a vehicle-based Fortnite, you'll also play with different combinations of 250 preset blocks using a simple crafting interface, letting you equip the vehicle of your choosing with the weapons of your choosing as well.
Likewise, Robocraft lets you create or join clans with up to 50 members. Within those clans, you can invite friends to 'parties' and play cooperatively in an effort to beat other teams. When everything is said and done, and you're happy with your creations, you can showcase them at the virtualized Community Robot Factory to get likes and shares.