The best PlayStation Plus Cyber Monday deals provide a perfect opportunity to renew your PS Plus subscription, which is required to play most online games and unlocks monthly free games to download, for a discount. Whether you're looking for a full 12 months or just a few, PlayStation Plus Cyber Monday deals are often very easy to come by. In both the US and UK, we've seen a number of retailers offer big discounts on PS Plus subscriptions on Cyber Monday in the past, with some offering close to half off of a year's sub.
This year, Cyber Monday 2021 takes place on November 29. As always, that's just a few days after Black Friday. And while we expect to see some solid PS Plus subscription discounts go live across the entire sales period, Cyber Monday has traditionally been an apt time to buy.
PlayStation Plus is well worth getting, particularly if you're big into playing games with friends, as it grants access to online multiplayer games like FIFA 22 and GTA Online. Even if you don't play PlayStation games online, a PS Plus subscription lets you enjoy a selection of freebies each month, with two or three games being offered for free each month across PS4 and PS5. These vary wildly in quality depending on what Sony's managed to get, but the library accumulates over time, and you can access all of the games you've added to your account as long as you're subscribed.
That's a good reason to pay attention to the best PlayStation Plus Cyber Monday deals – the more you save on the cost of a 12-month subscription, the less you're paying per game to add to your account. The key thing is, Sony is rolling out at least one free PS5 game for PS Plus members per month, too. So if you're among the lucky ones who's found a console, PS Plus basically lets you build a library very quickly – and since the console is backwards compatible with PS4 games, all of the older games you've accumulated over the years will continue to be playable. In addition to these monthly free games, a PS Plus subscription grants you access to the PS Plus Collection on PS5, a collection of fantastic PlayStation classics including God of War, Horizon Zero Dawn and Bloodborne – for no extra charge. The change in console generation, then, has arguably made a PS Plus membership more valuable than it was before.
A PS Plus subscription will also fetch you discounts on some PS Store titles as well as a few exclusive in-game items to enjoy as a subscriber, though these are less compelling as a reason to sign up.
To help you plan for the discounts ahead, below we'll explain when and where you can expect to find the best PlayStation Plus Cyber Monday deals when they hit in November. Make sure you check out our Cyber Monday PS5 deals and Cyber Monday PS4 and PS4 Pro deals pages for some excellent PlayStation discounts too.
Why PlayStation Plus Cyber Monday deals matter
Retailers will have a vested interest in hosting PlayStation Plus deals this Cyber Monday. Looking at last year's stats from Statista, not only can we see a marked rise in Cyber Monday profit to $10.8 billion on the day alone, other interesting stats emerge.
Overall footfall across the sales period was down drastically across the board for high streets, retail parks and shopping malls. That's largely down to the Covid-19 pandemic, of course, which instilled a preference for consumers to shop online.
Plus, as many of us chose to stay inside during the pandemic, people sought to connect with each other online. This is where subscription services like PS Plus and Xbox Live come into play. As both are paid services, it's understandable that those looking to play online often would seek out a deal on Cyber Monday.
Today's best PlayStation Plus deals
Right now, we're not seeing a whole bunch of early PlayStation Plus deals, but we expect this to change as we creep closer to Black Friday and Cyber Monday. While there may not be much in the way of discounts right now, we expect a handful of retailers to offer discounts on 12 month PlayStation Plus subscriptions during Cyber Monday – though Black Friday PlayStation Plus deals will likely have bigger discounts than Cyber Monday. It's absolutely worth waiting for these bigger discounts, even if some smaller ones pop up before the sales period, as they'll get you the biggest savings.
Also, while you can get one month and three months-subscriptions for PS Plus, we advise getting 12 months as it's much better value for money (scroll down for more on this).
If you can't wait for Cyber Monday to pick up a 12 month PlayStation Plus subscription, below you'll find the best prices for PS Plus in your region right now:
Should you wait for a PlayStation Plus Cyber Monday deal?
A great time to renew your subscription
Possibility to stack subscriptions
While Black Friday is the perfect time to renew PS Plus, or get it for the first time, Cyber Monday also provides an excellent opportunity to refresh your subscription – though the discounts may not be quite as substantial. We advise trying to get a Black Friday deal first, but if you miss out then you're still likely to grab a discount with a PlayStation Plus Cyber Monday deal – as many of these deals are Black Friday deals that have hung around.
You'll find other discounts throughout the year, sometimes priced just as competitively as we see during this sales period, but this is the one time you can actually guarantee the price will drop.
PS Plus memberships stack, which means you can buy three years' worth, redeem all of them then not have to sweat buying another 12 months of PS Plus until 2024. It's unclear if there's a limit to stacking membership – but this insulates you against any potential price hikes that Sony could roll out in the next couple of years.
If you simply want to purchase a 12-month subscription, then you at least know that next year – when it comes to renewing – you'll be able to pick up another discounted subscription. If you need to renew in the middle of the year and you end up paying full price, it's not ideal – especially when a little planning saves you some money.
The Black Friday/Cyber Monday period is the best time to purchase PS Plus so, if you can, it's absolutely worth waiting.
Best PlayStation Plus Cyber Monday deals: our predictions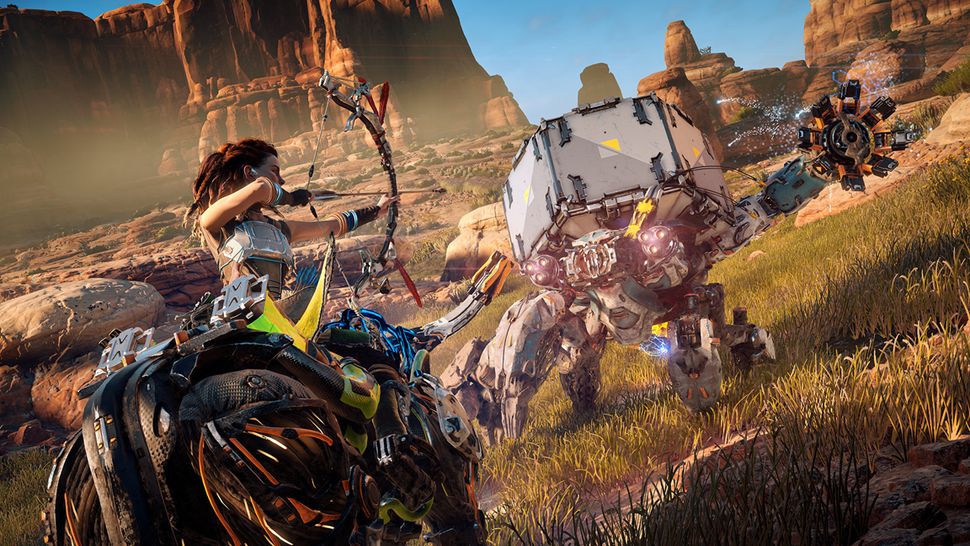 When will the best PlayStation Plus Cyber Monday deals start in 2021?
While Cyber Monday (November 29) is a great time to look for a PlayStation Plus subscription discount, we'd also recommend you to be on the lookout for a bargain before that date. Black Friday on November 26 is sure to have some deals on PS Plus subscriptions, for example.
But expect to see deals go live even before that. Last year, we saw many retailers begin their sales periods as early as October. This was due to the fact that many people chose to shop online and avoid the high street. As such, retailers adopted a more widespread, but laidback approach to the sales period, and revenue soared because of it.
What PlayStation Plus Cyber Monday deals do we expect to see in 2021?
As Sony itself usually drops the PS Plus subscription price around this time (the PlayStation maker discounted the service to just £37.49 from £49.99 in the UK last year), third-party retailers are more than likely to undercut the official source.
In the US, for example, CDKeys offered a stunning deal on a 12-month PS Plus subscription, dropping it to just $32.99 from the usual $60.
As PlayStation Plus subscriptions aren't physical items, stock shouldn't be an issue this Cyber Monday, or during the entire sales period. This means that retailers will be more confident to sell PS Plus subscriptions in large quantities at heavily discounted prices.
How can I get the best PlayStation Plus Cyber Monday deals on the day?
Even though you might think Sony's PlayStation Store would be a reliable avenue to nab yourself a good PS Plus subscription deal, we'd recommend treating the service as a last resort. Sony does discount the service around the sales period, but other retailers are likely to offer even better deals.
Check out the retailers we've listed above. These are the ones we feel are most likely to offer big discounts based on previous years. If you can't find a better deal there (and we'd be surprised about that), then Sony itself should be a reliable discount source.
What is included in a PlayStation Plus subscription?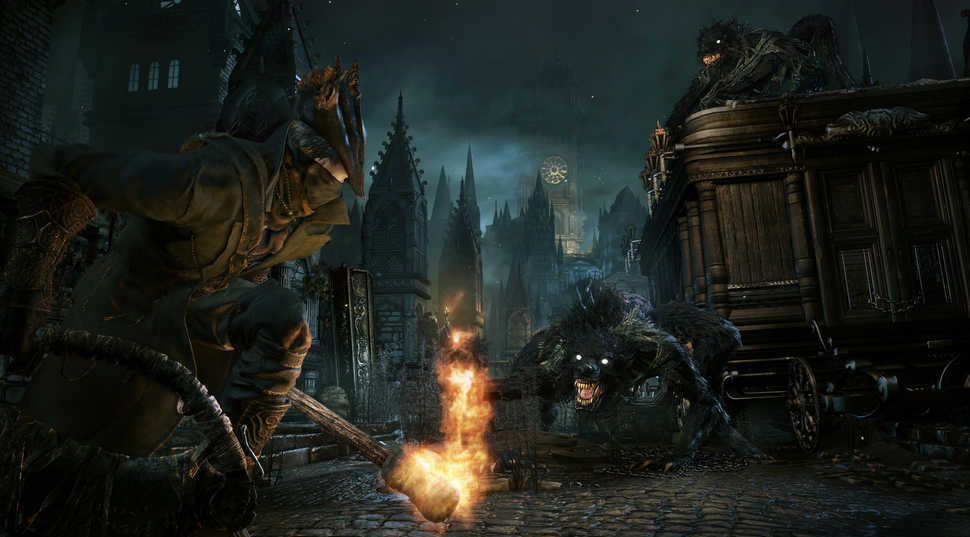 So what exactly is included in a PlayStation Plus membership? We thought that it would be handy to put together an easy-to-read list of PS Plus features you get as part of your membership, which may encourage you to pick up a discounted PlayStation Plus Cyber Monday deal this year:
PS Plus monthly free games – usually two PS4 games and a PS5 game
Access to online multiplayer – needed for GTA Online, FIFA 22 and more
Exclusive member discounts – on games, DLC and more
Exclusive game content – for free-to-play games like Fortnite
100GB cloud storage – pick up your game from another PlayStation console
Access to Share Play – lets you play games with friends or hand them control
Access to Game Help feature on PS5 – offering tips to complete games
PS Plus Collection on PS5 – access to 20 PlayStation classics
PS Plus is great value for money thanks to all these features and, with a Cyber Monday discount, it's even better value.
Last year's best PlayStation Plus Cyber Monday deals
Still not convinced? Below, we've rounded up the best PlayStation Plus Cyber Monday deals of last year. We expect similar deals to go live this year, if not even better ones, so have a quick scan below to get a feel of what to expect on the day.
Last year's best PlayStation Plus Cyber Monday deals (US)
Last year's best PlayStation Plus Cyber Monday deals (UK)