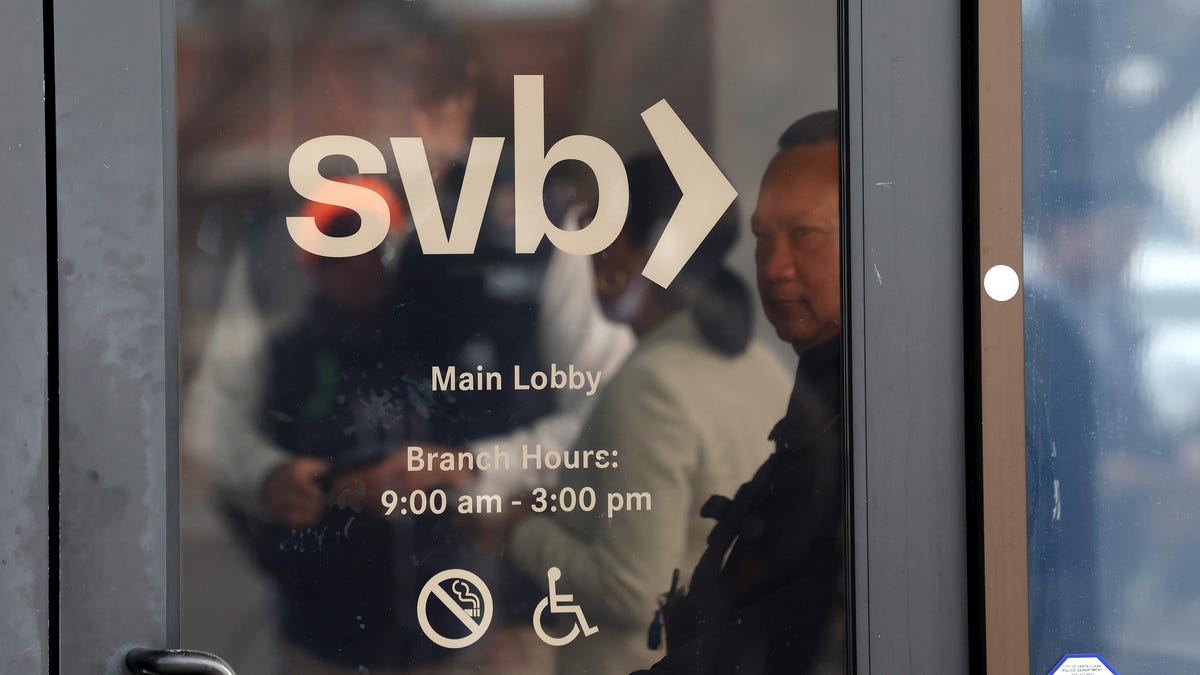 The entity that once owned the poor, beleaguered Silicon Valley Bank, the main banking house for numerous tech-focused firms and venture capitalists, is officially holding up a white flag as it suddenly declared bankruptcy.
On Friday, SVB Financial Group declared Chapter 11 bankruptcy in Manhattan bankruptcy court. According to the bankruptcy filings, the bank's parent entity marked it had between 1,000 and 5,000 creditors. Chapter 11 is often called "reorganizational" bankruptcy, as the company is supposed to use the process to try and get back on its feet.
Silicon Valley Bank, the entity that caused this mess, isn't part of the filings since it was taken over by regulators. Instead, the fillings show investment managing service SVB Capital, investment bank SVB Securities, and wealth-management group SVB Private are caught up in the mess, according to The Wall Street Journal citing securities filings.
The company had more than $19.6 billion in total assets and over $3.6 billion in debts. Some of SVB Financial's biggest controlling bodies include major investment management companies BlackRock and Vanguard and the financial services company State Street.
Don't worry about Silicon Valley Bank itself with this bankruptcy, as that was taken over by the Federal Deposit Insurance Corp, saving the second-largest bank ever to fail in U.S. history. U.S. regulators from the Federal Reserve have already guaranteed all deposits for both this once-big tech darling as well as Signature Bank, a main thoroughfare for crypto companies, after depositors threatened to turn out the accounts of that bank as well. Let's not forget it was the tech bros themselves forcing a bank run that helped cause the bank's sudden collapse, but if today's news proves anything, introspection is not one of tech's strong suits.
G/O Media may get a commission
Major venture capital firms like seed-stage focused Founder Collective have moved deposits back to SVB. General Partner David Frankel told the Journal, "Given that the government stepped up… it's our responsibility to see if we can also help this institution survive."
As per Business Insider, other major investment firms have said they need to jump back into SVB. VC firm General Catalyst published a public statement signed on by 13 other investment companies on March 10, right when SVB was going under, saying "The events that unfolded over the past 48 hours have been deeply disappointing and concerning" and said they would rejoin SVB if it was bought. That statement has since been signed by 678 VC firms, according to Insider.
General Catalyst CEO Hemant Taneja published a follow up statement earlier this week saying "we are recommending our portfolio companies to keep or return 50% of their total capital with SVB."
A California regulatory filing shows SVB saw $42 billion in withdrawals from investors and depositors on March 9. It was sitting at a negative cash balance of approximately $958 million just after tech investors completed their run on the bank.
Services Marketplace – Listings, Bookings & Reviews