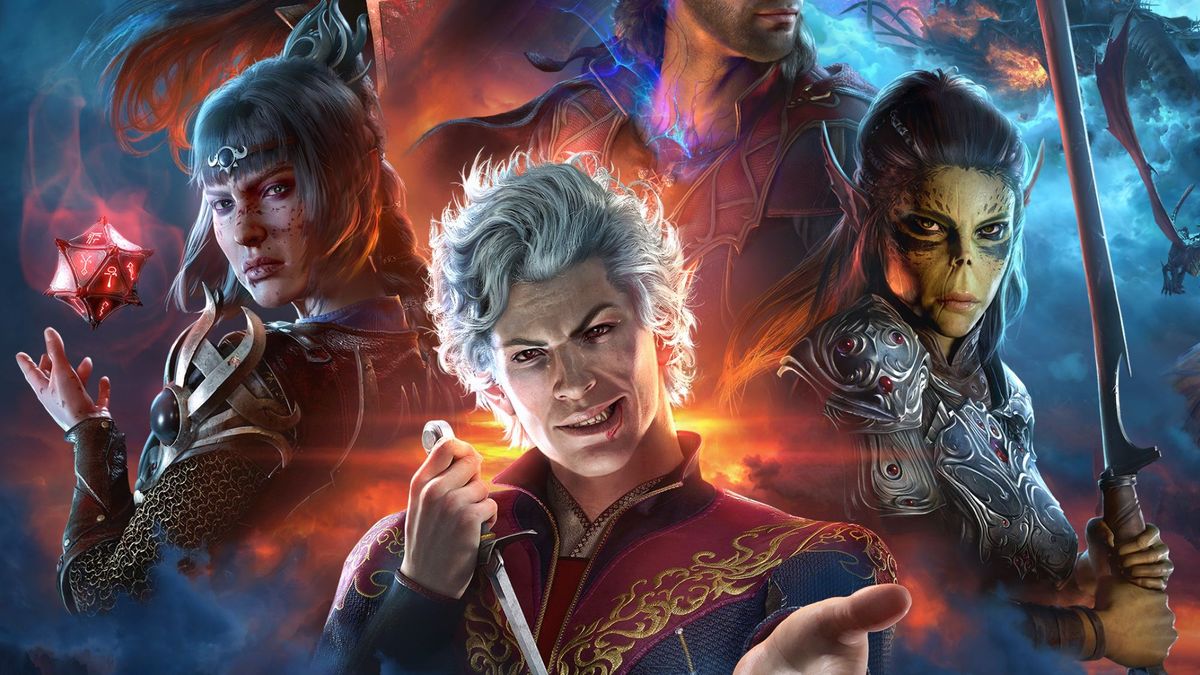 The core cast of Baldur's Gate 3 will reunite for a special one-shot Dungeons & Dragons livestream this week.
Earlier this month, voice actor Devora Wilde – who plays the githyanki warrior Lae'zel in Baldur's Gate 3 – shared a video on Twitter showing herself and the core cast of the RPG together reunited. This quickly prompted fans to share their theories and speculate as to why they were together, with some suggesting that they were back in the studio to record future game updates.
It turns out this wasn't the case. High Rollers has announced that it has partnered with Larian Studios to bring a special D&D session featuring the Baldur's Gate 3 companions (via PC Gamer).
This Friday at 7pm BST/2pm PDT join us and the cast of Baldurs Gate 3 for a very special live D&D adventure on Twitch! /highrollersdnd @larianstudios #dnd #baldursgate3 #ad pic.twitter.com/889AYParv7September 18, 2023
See more
The session will feature Neil Newbon, Jennifer English, Samantha Béart, Devora Wilde, Tim Downie, Theo Solomon, and Amelia Tyler, who will each be reprising their in-game characters Astarion, Shadowheart, Karlach, Lae'zel, Gale, Wyll, and the narrator respectively. High Roller's Mark Hulmes will act as Dungeon Master.
The broadcast has already been recorded but will go live on the High Rollers Twitch channel on September 22 at 7PM BST / 2PM EST / 8PM CEST. You'll also be able to listen to the session after the live stream through the channel's podcast on Apple and Spotify.
In the announcement video, each voice actor introduced themselves using their character's voices, with Newbon joking that he "actually has his [Astarion's] giggle now."
Shadowheart voice actor Jennifer English also introduced herself as "God's favorite princess and the most interesting girl in the world," a callback to the video of her reading a meme in her character's voice that went viral following the game's release.
Baldur's Gate 3 recently launched on PS5 after first being released on PC a month earlier. There's also good news for those waiting for an Xbox release, as Larian has confirmed the RPG will be launching on Xbox Series X|S before December,
Baldur's Gate 3 might just be one of the best RPGs of all time, but if you're looking for something else to play, here's our list of the best single-player games to play solo.
Services Marketplace – Listings, Bookings & Reviews