The best PS4 deals are returning to the shelves this week after what feels like months of touch and go stocks across all the big retailers. That said, if you're looking for a cheap PS4 bundle it might be best to hold off this week as all the best PS4 deals are on standalone consoles right now. We've still rounded up everything just below, including the remaining PS4 deals on both bundles and standalone offers, though we wouldn't hang around if you spot one you like as stocks are still pretty low.
On this page, you'll find prices for the PS4 Slim (the older, chunkier PS4 is discontinued now) and the 4K beast that is the PS4 Pro. Bundle deals come with popular discounted video games such as Spider-Man or Red Dead 2, and can also include extras such as controllers and other gaming accessories.
Even though stocks are a little shaky right now and you won't find the best prices we've ever seen on these PS4 consoles, you'll still find options for both the PS4 Slim and the PS4 Pro. We've always got our eyes out on the retailer pages as well, so if you don't find what you're looking for this week, feel free to bookmark and return later as well. If you're visiting from the UK you can check out the best PS4 deals on your side of the pond right here.
Find out everything you need to know about PS5 prices and pre-orders: what we know about the Playstation 5 cost and when you can buy it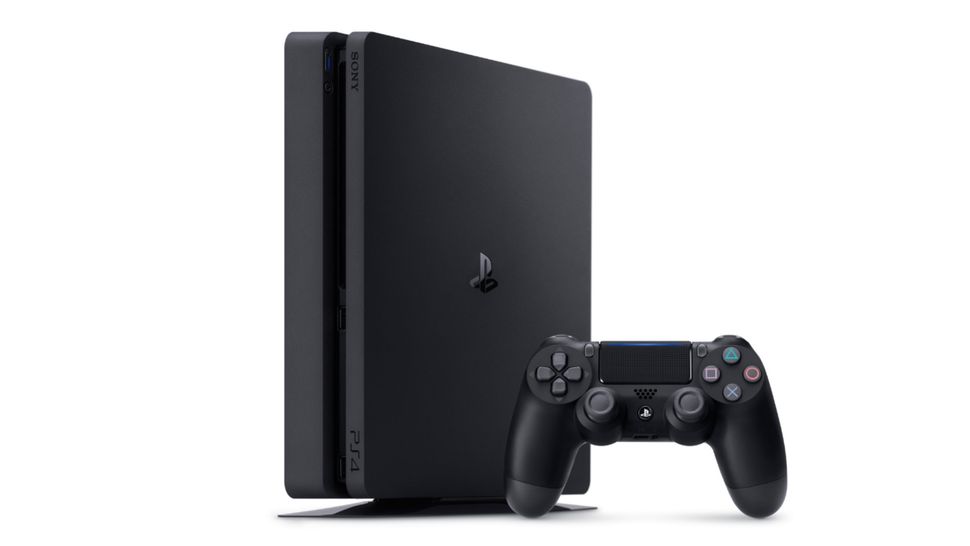 The best PS4 deals
The PS4 Slim is incredibly cheap nowadays and we've got the best prices from the biggest retailers directly below. It's certainly worth scrolling a little further though and checking out the PS4 Pro deals too as you might not have to spend as much more than you think for the 4K console instead.
PS4 1TB Console | $299.99 at Best Buy
While the original Play Station console is out of stock at most retailers, Best Buy has the console in stock for $299.99. The 1TB PS4 console features a substantial hard drive so you can store several blockbuster games, plenty of apps, indie titles, recorded game footage, and more. You can also pick one up at Amazon, but you'll be waiting until September 4th currently.
View Deal
PS4 Slim 1TB Console | $348 at Amazon
The PS4 Slim version has been difficult to find in stock, but there are still some reasonably priced listings on the Amazon marketplace right now if you're on the hunt. The lighter and slimmer PlayStation 4 system includes a 1TB hard drive for all of the greatest games, TV, music, and more.
View Deal
PS4 Slim 1TB Console | Only On bundle | $409 at Amazon
If you were looking for a bundle, then this is definitely one of the best value right now. The Only On bundle includes a Jet black 1TB PS4, matching Dualshock 4 wireless controller, God of War, The Last of US remastered, and Horizon Zero Dawn: Complete Edition games.
View Deal
PS4 Slim |Fornite bundle | $396.99 at Amazon
Alternatively, you could get this PS4 Fortnite bundle in stock at Amazon for $396.99. This popular bundle includes a jet black 1TB PS4, dual shock 4 wireless controllers, and a bunch of exclusive Fortnite content, which you can unlock via a game code.
View Deal
PS4 Slim | Call of Duty: Black Ops 4 bundle | $410 at Walmart
One of the cheapest bundles available in the US right now is this PS4 Slim 1TB with a free copy of Call of Duty: Black Ops 4 at Walmart. It's not the latest entry in the eternally popular online shooter franchise, but it's still widely played and a good option for those who like action.
View Deal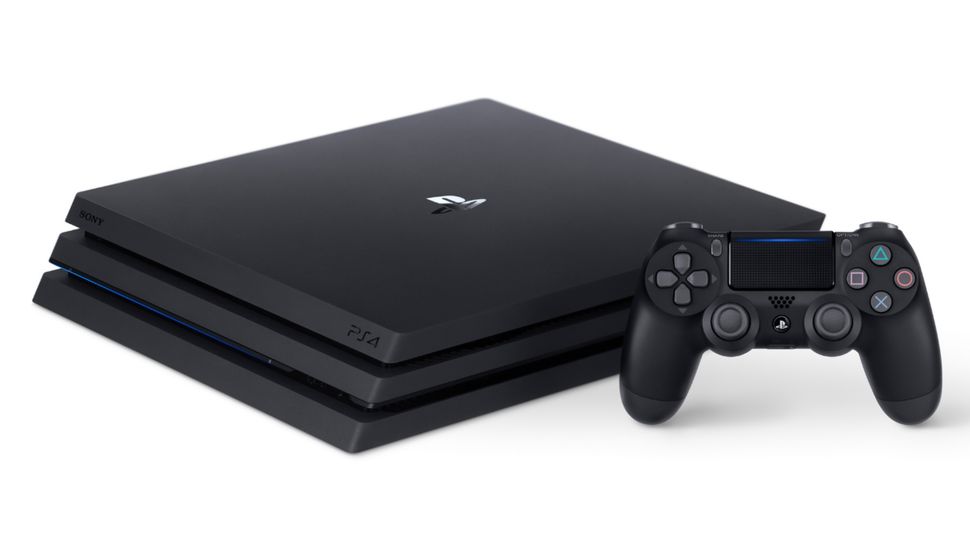 The best PS4 Pro deals
Ready for the ultimate in 4K PlayStation gaming? Check out the cheapest PS4 Pro prices that are currently available.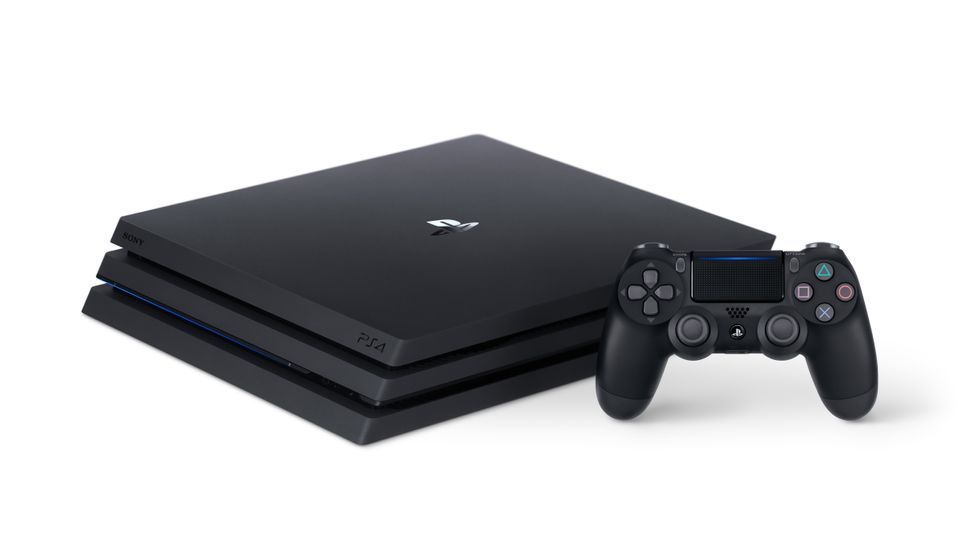 1TB PS4 Pro Gaming Console | $399 at Amazon
It's really difficult to find a PS4 Pro that's in stock and doesn't feature a steep upcharge right now, so we'd recommend picking up a standalone at Amazon. Although you're not getting any freebies, you're also not getting price gouged here, which is imperative in our books.
View Deal
1TB PS4 Pro | Red Dead Redemption 2 bundle | $459 at Amazon
For just a few dollars more, however, you can get this new, albeit discontinued Red Dead 2 PS4 Pro bundle over at Amazon. Not only is Red Dead 2 an amazing game, with tons of content, but the PS4 Pro is one of the definitive ways to play it.
View Deal
1TB PS4 Pro | Call of Duty: Modern Warfare bundle | $515 at Amazon
You can also get the Call of Duty Modern Warfare bundle for $515 at Amazon. The PS4 Pro bundle includes a jet black 1TB PS4 Pro system, a matching DUALSHOCK 4 wireless controller, and Call of Duty: Modern Warfare on Blu-ray Disc.
View Deal
If you're buying a PS4, you'll probably need a cheap PlayStation Plus deal too. PlayStation Plus (aka PS Plus or PS+) allows you to play PS4 games online, along with access to the Instant Game Collection, a bunch of free games for PS4, PS3, and Vita each month. The default price for a year is $60. We've shopped around for you though and found a range of prices in our PlayStation Plus deals guide.
More PS4 prices:
If nothing takes your fancy from the PS4 prices shown above, here's a selection of retailers that regularly stock the PS4 and PS4 Pro if you'd like to browse their stock directly.
Need an extra cheap PS4 controller? Don't forget to check our cheap PS4 controller prices or maybe you want a PlayStation VR bundle? You can also see our list of the best PS4 games of 2020.
Or, if you'd like to take a look at team green, check out the latest Xbox One bundles.