The US is still seeing a shortage of PS4 Pro bundles this week, but the UK is experiencing a boom in stock of the 4K console. Shoppers in the US, therefore, will be able to pick up a console by itself but you'll have to be on the other side of the pond to grab some free games while you're at it. You'll find the likes of The Last of Us Part II, Nioh 2, Death Stranding, Marvel's Spider-Man and more at the standard £349 price in the UK, offering up more choice than we've seen in previous weeks. We've included all the best PS4 Pro deals and bundles just down below, so simply scroll down to see what's on offer this week.
With the PS5 price still up in the air, now's actually a great time to grab yourself a cheap PS4 Pro as prices remain fairly low even with stock issues. Plus, there's a whole catalog of exclusive PS4 games dropping in price all the time.
So, keep this page bookmarked to stay informed of the latest PS4 Pro bundles. If you're looking for more information on the PS4 Pro, take a look at our handy Q&A below the deals. Looking to buy in Australia? You'll want to take a look at our AU page.
If you'd prefer a standard PS4, then check out our PS4 bundles (USA) or PS4 deals (UK) pages. Don't forget to top up your subscription with one of our discounted PlayStation Plus deals too.
What is the usual PS4 Pro Price?
The PS4 Pro price sits at $399 MSRP in the US and £349 in the UK. That means if you spot a deal above these price points, it's likely not going to be worth your cash unless it's good some hefty goodies included.
PS4 Pro bundle deals (USA)
PS4 Pro bundles are in short supply right now in the US, with nearly all of the big retailers being sold out currently. However, over the years we've developed an eye for cheap PS4 Pro prices and there are still a few PS4 Pro deals to be had if you know where to look.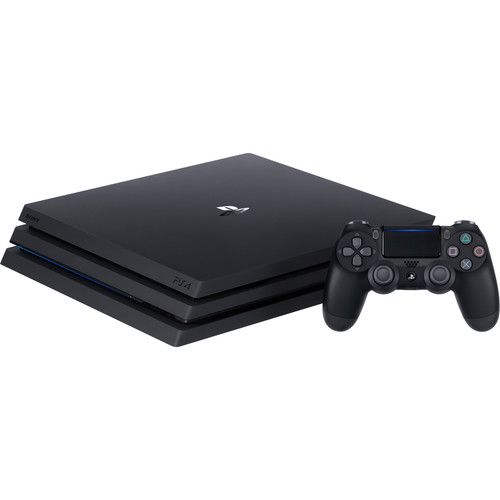 PS4 Pro 1TB | $399.99 at GameStop
PS4 Pro bundles are in short supply right now, as are consoles in general, which means this $399.99 offer from GameStop is one of your best options this week. Stock is running out on these consoles at other retailers, so take advantage of this inventory before it runs out.
View Deal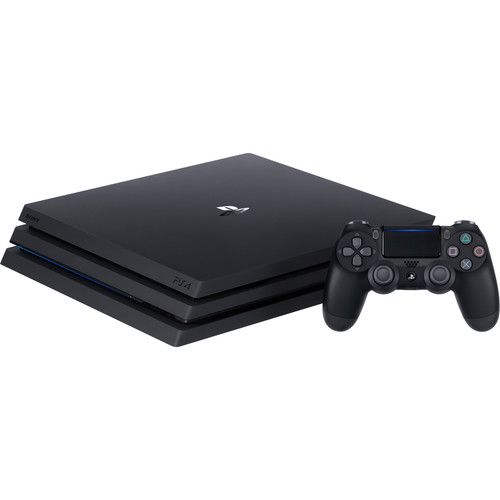 PS4 Pro 1TB | $399.99 at Best Buy
While PS4 Pro bundles aren't hitting the shelves yet, we're seeing more stock of the console by itself emerging at certain retailers. That means you can now grab your 4K console at Best Buy for the standard $399 price tag.
View Deal
PS4 Pro bundle deals (UK)
PS4 Pro 1TB | The Last of Us Part II Limited Edition | £349.99 at Currys
This Last of Us Part II Limited Edition PS4 Pro bundle has just been released over at Currys. This one's not for kids, as Ellie's back for vengeance this time, and it's sure to be a bloody one. The real highlight of this bundle has to be the custom etched tattoo design on the PS4 and it's included controller, something that sets it apart from the average PS4 Pro deal. You can also pick up a standard PS4 Pro bundle with TLOU Part II for the same price at Currys.
View Deal
PS4 Pro 1TB | Death Stranding | £349 at AO
Released to critical acclaim in 2019, Death Stranding is certainly one surreal action experience you won't want to miss. AO has just restocked these excellent PS4 Pro deals, so it's a great time to pick one up right now. This bundle is also available at Very for the same price.
View Deal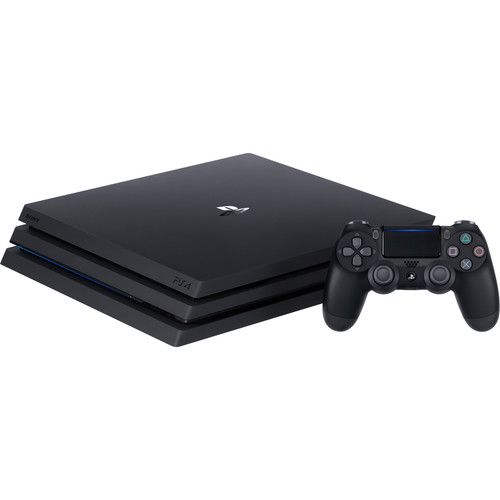 PS4 Pro | GTA V + 1x PlayStation Hits game | £349.99 at Argos
If you're looking to maximise the number of games you pick up with your new console, this PS4 Pro bundle includes both GTA V and your choice of a game in the PlayStation Hits selection.
PS4 Pro 1TB | Death Stranding | £349 at AO
Death Stranding has been out for a while, but it still carries a standard price tag. That makes this £349 PS4 Pro deal from AO even better, and a definite win if you've been holding out for Kojima's masterpiece.
View Deal
PS4 Pro 1TB | Nioh 2 | £349.99 at Amazon
Grab a 1TB PS4 Pro with Nioh 2 for £349.99 at Amazon this week – a great deal if you've been holding out for stock of the turbo charged console to pick up the latest in the Nioh series.
View Deal
PS4 Pro 1TB | Spider-Man + Lego Movie 2 | £349 at AO
Make the most of that 4K console with the visually stunning Marvel's Spider-Man. By itself it's a little old, so AO has sweetened the deal by throwing in a free copy of Lego Movie 2. If you're after some spidey web-slinging, you'll want to check out this saving with AO.
View Deal
PS4 Pro 1TB | Days Gone | £349.99 at Very
This PS4 Pro deal from Very offers up Days Gone, an unsung hero of Sony's catalogue that you'll still find for between £40 and £50 today. Rev your motorbike and get ready to take out some zombies with this £349 PS4 Pro bundle.
View Deal
PS4 Pro | God of War | £349 at Currys
Currys are offering a PS4 Pro with God of War for the standard £349 bundle price this week. That means this is a slightly under-valued bundle compared to other offers this week, considering the fact that this is an older game. If you're keen on getting your hands on this title, this deal will still save you money but you might be better off picking up a slightly higher value offer and grabbing this game separately.
View Deal
Need an extra controller on the cheap? Take a look at the best DualShock 4 deals. We also have a guide to the best PlayStation VR deals too.
Cheap PS4 game deals
Looking for something to pair your new PS4 Pro deal with? We've collected all the best prices on the latest and greatest PS4 exclusives right here.

DualShock 4 Back Button Attachment prices
If you were looking to add extra functionality to your PS4 controller, this DualShock 4 Back Button Attachment from Sony offers just that. The small device slips onto the back of your controller and provides two extra mappable buttons to play with. While it's brand new to market, it's so far been incredibly popular, so you might have to keep an eye out for stock to return, especially in the US. The best prices will be listed right here as soon as this device does hit shelves again, so be sure to check back soon if there's none available right now.
Cheap PlayStation Plus deals
If you're buying a PS4 Pro, you'll probably need a cheap PlayStation Plus deal too. PlayStation Plus (aka PS Plus or PS+) allows you to play PS4 games online, along with access to the Instant Game Collection, a bunch of free games for your PS4 each month. The default price for a year is now £49.99. We've shopped around for you though and found a range of prices. So check out our guide of you want the best PlayStation Plus deals.
What is the PS4 Pro?
Essentially, the PS4 Pro is an upgrade of the PS4, rather than a 'next-gen' console. The keywords to take in from the PS4 Pro are 4K and HDR. The new machine will allow game developers to include 4K options in their games, so expect the likes of Red Dead Redemption 2, God of War, Uncharted 4, Spider-Man, Days Gone, Horizon: Zero Dawn and more to look even better on a 4K TV.
HDR, or High Dynamic Range, is the other buzzword to be excited about as the PS4 Pro will allow for extra detail to be seen on a range of games and also a wider range of colors not usually displayed by traditional HD TVs.
Will my old PS4 games work on PS4 Pro?
Absolutely. If you're planning on upgrading to a PS4 Pro from an older PS4, all of your games will still work. Not every title will be patched to take advantage of the new 4K/HDR capabilities, but the default upscaling (if you have a 4K TV) will more than likely see some improvement to the visuals and the improved console power may give the frame-rate a boost on some titles.
What else can I watch in 4K/HDR on PS4 Pro?
The PS4 Pro is compatible with 4K and HDR, and the content options for both are increasing all the time on services like YouTube and Netflix. Amazon Prime Video is yet to be updated for 4K content on a PS4 Pro though, so you'll need to check out the Amazon Fire TV Stick 4K deals if you want to enjoy 4K Prime.
Does the PS4 Pro support 4K Blu-rays?
No. This was a surprise if we're honest, especially as both the Xbox One S and Xbox One X consoles do. It's a bit of a gamble for Sony, but at the same time, 4K Blu-rays are very expensive for now and many consumers look to digital services to provide their 4K movies and TV content instead.
Do I need a 4K TV to run a PS4 Pro?
No, the PS4 Pro will still work on a regular 1080p TV, you won't get the benefits of upscaling or HDR though. You may see a slim amount of extra detail, or frame-rate boost, but we wouldn't expect a massive leap.
If you are thinking of buying a 4K TV soon, then it's probably a good idea to splash out on the PS4 Pro instead of the regular or new PS4 Slim as it'll future proof you for a while. Be sure to look out for a TV that supports HDR too, in order to take full advantage of the PS4 Pro's capabilities.
Will PlayStation VR be better on the PS4 Pro?
Yes, but only a little. The PlayStation VR frame-rate is better on PS4 Pro and the resolution gets a bit of a bump too. PlayStation VR will certainly work on the older PS4s too, you don't need a PS4 Pro to get involved there.
Does the PS4 Pro have optical audio support?
Yes! The optical audio output has been removed from the PS4 Slim though, which is a massive shame. PS4 Pro owners though will still be able to use optical connections for their soundbars and sound systems.
What are the best games on PS4 Pro?
We've dived through our back catalogue of PS4 games that have received a PS4 Pro update patch to see which ones look the best and have a noticeable difference. Take a look at our extensive feature – The best PS4 Pro games.