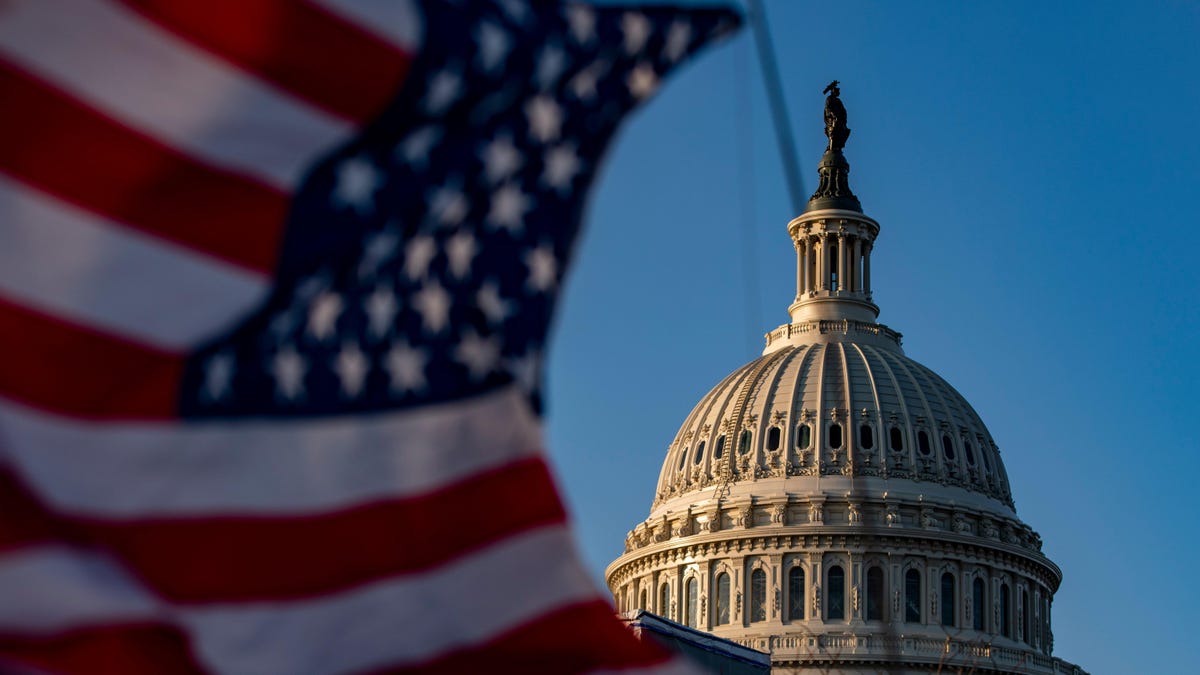 The move to meet comes after The Debrief reported on the supposedly leaked info on Monday. According to the outlet, David Charles Grusch, a veteran of the National Reconnaissance Office's Unidentified Aerial Phenomena Task Force, shared the classified information with Congress and the Intelligence Community inspector general. Now, the Pentagon told ABC News that the leak in unsubstantiated.
"To date, [the All-domain Anomaly Resolution Office] has not discovered any verifiable information to substantiate claims that any programs regarding the possession or reverse-engineering of extraterrestrial materials have existed in the past or exist currently," Pentagon spokesperson Sue Gough said in a statement to ABC News.
Republicans leading an investigation into what appears to be a conspiracy theory might be a biting piece of irony —considering the GOP's tendency to rally around the likes of QAnon, for example—but it could also be an attempt to deflect, as former president Donald Trump faces ongoing legal woes. That some Republicans want to bring the topic of UFOs further into the limelight is hardly surprising, but not any less disappointing.
But while Grusch's leak feels sensational and credible considering he's a veteran of the team tasked with tracking unidentified aerial phenomena (the Department of Defense's updated name for UFOs), there are clear issues with his account, as evidenced by this week's news coverage.
The byline of The Debrief article includes a writer for The New York Times, Ralph Blumenthal, and a veteran science journalist, Leslie Kean, but as Vanity Fair describes, the story ran into issues prior to publication. Before taking the story to The Debrief—itself a small outlet that covers science, tech, and national defense news—Blumenthal and Kean reportedly took the story to Politico, The New York Times, and The Washington Post—and all three outlets opted not to publish it.
According to Vanity Fair's article, a source close to The Washington Post said the story failed to describe whether or not the members of Congress thought Grusch's information was legitimate. Meanwhile, a Politico spokesperson told Vanity Fair that the authors wanted a guaranteed publication date, which didn't leave the outlet enough time to rigorously report on the leak. The New York Times didn't respond to Vanity Fair's request for comment on the decision to pass. Blumenthal told Vanity Fair that the rush to publish was due to concerns that Grusch's identity as the whistleblower would leak online.
As a topic, UFOs, or UAPs and they're now known, has seen higher coverage than usual in recent weeks. Late last month, NASA held a public meeting on the subject in advance of a report due later this summer. Unsurprisingly, this meeting exposed a substantial lack of high-quality data, while not revealing the presence of little green men in chrome spaceships.
Services Marketplace – Listings, Bookings & Reviews