Refresh
2023-06-08T08:35:21.239Z
2023-06-08T08:46:02.171Z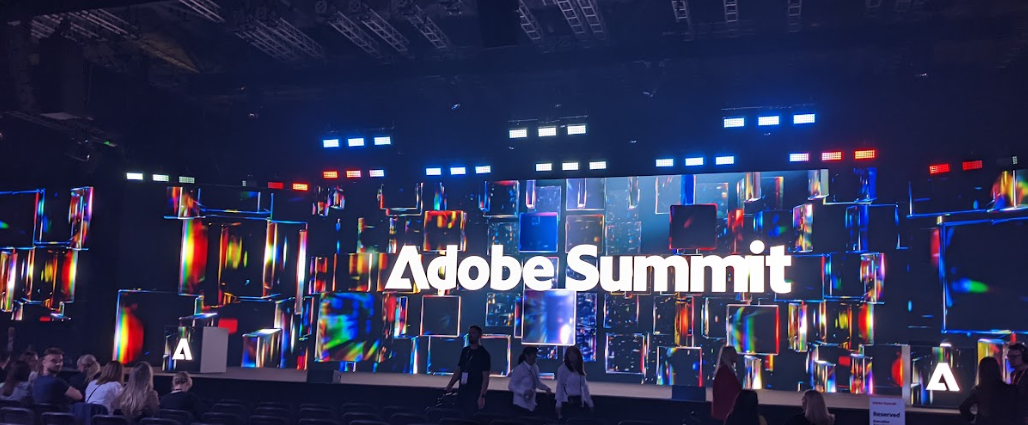 This is London calling. We've arrived at the Excel for Adobe Summit 2023. It's warm, it's bright, and we're already two coffees in – so it should be a great day.
Centered around creating modern digital experiences, Adobe Summit is a must for anyone in marketing, eCommerce, CX, data analytics, and more. And we'll be here bringing you all the latest news and updates as they happen. We're expecting to see announcements across a range of products, including Adobe Firefly and Adobe Express.
The morning begins with Adobe boss Shantanu Narayen taking to the stage for the opening keynote. He'll be joined by President of Digital Experience Business Anil Chakravarthy, President of Digital Media David Wadhwani, and business leaders from other organizations.
Not long to go now.
2023-06-08T09:00:33.811Z
The lights dim, the music cranks up. It's about to start….
2023-06-08T09:02:44.777Z
President of Digital Experience Business Anil Chakravarthy hits the stage to welcome everyone.
2023-06-08T09:03:30.700Z
First mention of generative AI – and we're only three minutes in. Expect many, many more…
2023-06-08T09:09:18.995Z

"Digital markets and digital products are converging," says Chakravarthy. And it's up to businesses to connect and personalize experiences.
He calls it "experience-led growth".
2023-06-08T09:13:47.436Z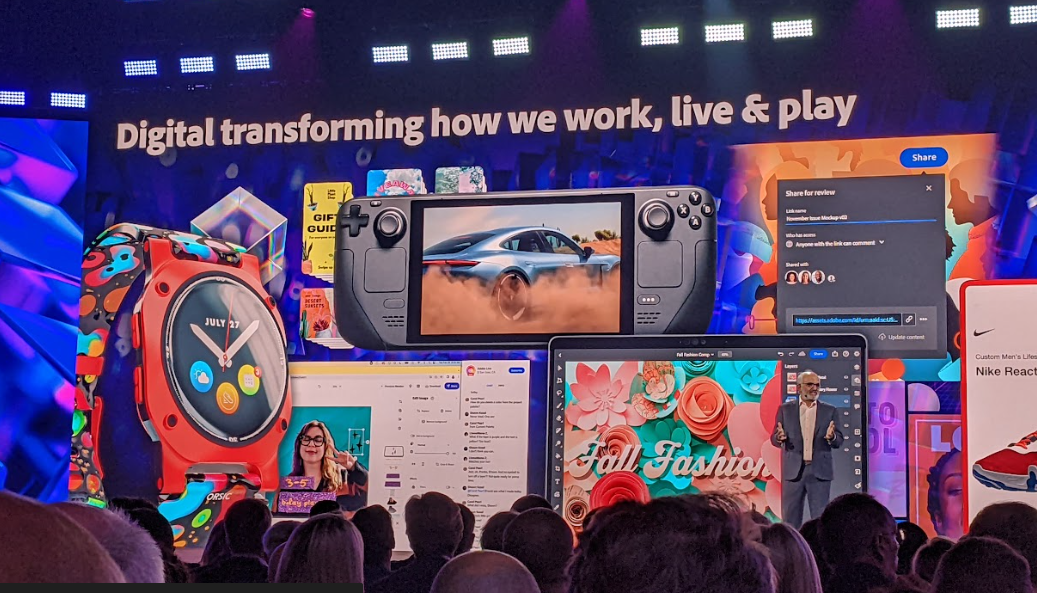 Shantanu Narayen, CEO, comes to the stage. The focus is on the revolutionary nature of everything digital – he likens it to the radical impact of mobile.
"Creators need tools with power and precision" to get the right message to the right people at the right time.
Services Marketplace – Listings, Bookings & Reviews