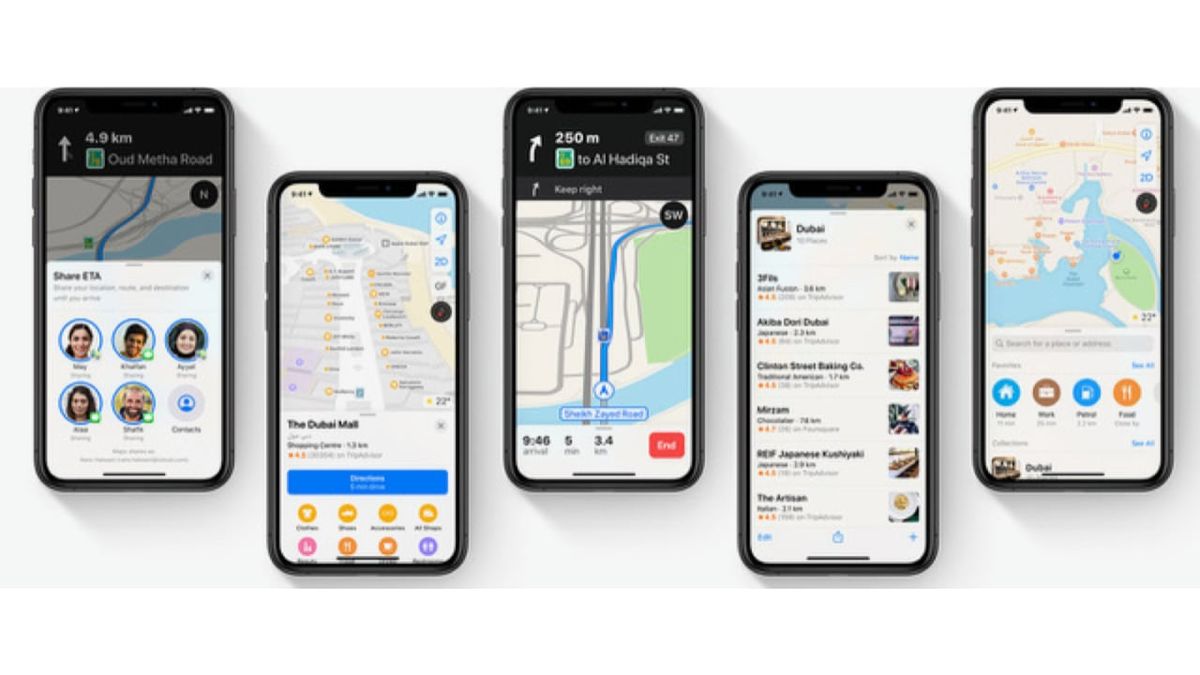 Apple is slowly but surely rolling out more of their services in the UAE and the one that has finally launched is turn-by-turn directions for Apple Maps.
While Apple Maps was available in the UAE to look for and find places, it did not offer turn-by-turn functionality until now. With the service now launched, turn-by-turn directions can be used in English and Arabic with support for driving as well as walking.
Besides outdoor navigation, Apple Maps has also added Indoor Maps for Dubai International Airport, Festival City Mall, and The Dubai Mall. These new Maps features will become available for users over the next several days.
Focus on privacy
As with most services related to Apple, privacy features are a highlight of Apple Maps.
With Maps, no sign-in is required and it is not connected to an Apple ID in any way.
Personalized features, such as suggesting departure time to make the next appointment, are created using on-device intelligence.
Any data collected by Maps while using the app, like search terms, navigation routing and traffic information, is associated with random identifiers that continually reset to ensure the best possible experience and to improve Maps.
Maps goes even further to obscure a user's location on Apple servers when searching for a location through a process called "fuzzing."
Maps converts the precise location where the search originated to a less-exact one after 24 hours and does not retain a history of what has been searched or where a user has been.