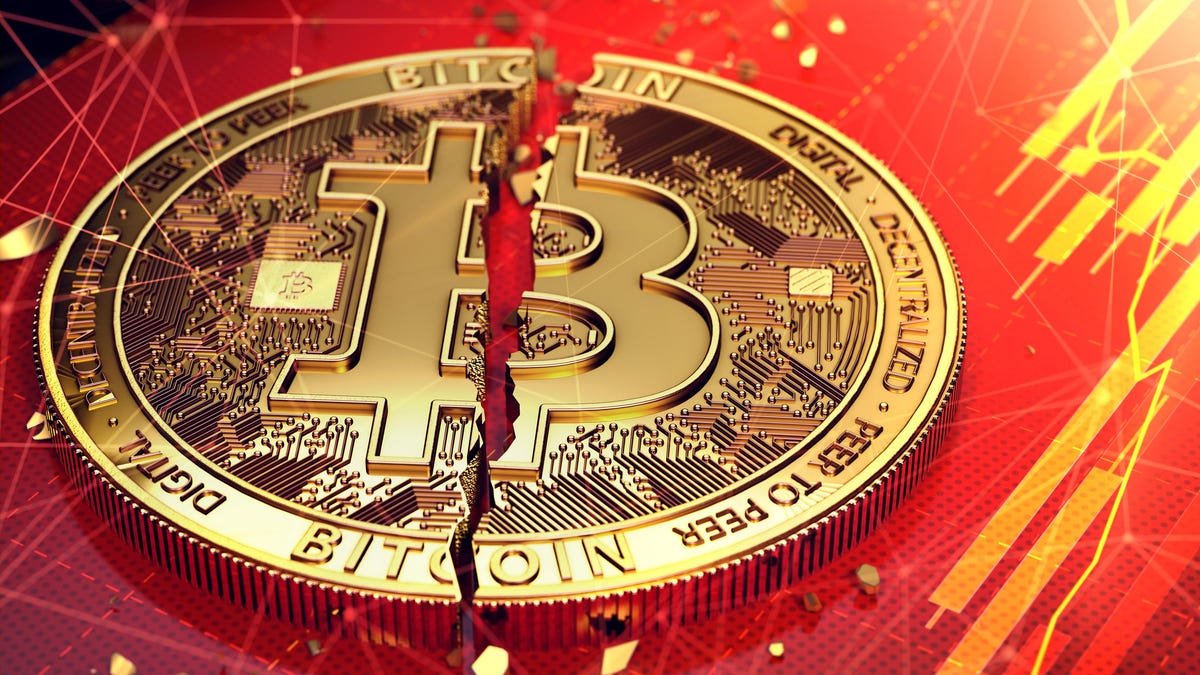 The Commodities Futures Trading Commission patted itself on the back for winning one of the largest civil cases against a crypto crook, even if most—or any—of those affected will see any of their money returned. On Thursday, a Texas judge issued a default judgment in a multi-billion fraud case against a man accused of swindling billions in bitcoin from unsuspecting people online looking to invest in bitcoin.
Crypto Exchanges Restrict Withdrawals
The CFTC filed its massive $3.4 billion civil suit last year against Cornelius Johannes Steynberg, AKA Joe Steyn, listed as a South African Man who at the time of the suit being filed operated in Brazil along with his company Mirror Trading International. The agency claimed that Steynberg operated an online currency commodity pool for three years from 2018 through 2021. Users had to pay bitcoin to access the pools found on sites like "MTImembers"and "myMTIclub." The CFTC said he got people to invest 29,421 bitcoin, which in total valued $1.7 billion at the time.
In its original complaint, the agency said MTI lied to pool participants it was trading on off-exchange retail foreign currency, otherwise known as "forex." Steynberg reportedly told pool participants his company used a bot to make successful trades using their funds, though all that was a lie, and any account statements offered to participants were all just fakes created by demo accounts on an off-site trading platform. Steynberg's broker platform which he called Trade300 didn't even exist, and he used word of mouth and other forceful ad campaigns to get more people involved, hence the charge of it being a multi-level marketing scheme.
"Defendants never traded profitably, never earned any profits trading, and misappropriated essentially all of the at least 29,421 bitcoin they accepted from participants," the agency alleged in its lawsuit.
The court order now has Steynberg and the company each paying $1.73 billion in civil penalties. While the mind-boggling $3.4 billion penalty is easily one of the biggest penalties ordered against any crypto fraudster, it remains unclear if anybody taken by the Steynberg's scheme will see their money again. The CFTC said the company was currently in liquidation proceedings in South Africa after declaring bankruptcy in 2021.
The agency admitted that victims may not see any restitution "because wrongdoers may not have sufficient funds or assets." Attorney information for Steynberg was not available as he never responded to multiple summons issued by the CFTC, hence the default judgment. According to the agency release, the man behind the scheme is under arrest by Interpol agents in Brazil, and he is also a fugitive from South African law enforcement. Steynberg is also wanted by IRS financial cops for his involvement in the MTI scheme.
Gizmodo reached out to the CFTC to learn if the agency has any contact with Steynberg to collect on his penalties, but we did not immediately hear back.
Though Steynberg's fraud was conducted until 2021 (itself a massive year for crypto grifts), crypto scams were rampant last year, and they continue to hound the heels of investors into 2023. U.S. financial agencies have tried to warn banks away from crypto scams amid reports from researchers that close to a fourth of new crypto tokens are actually built by schemers who plan to pump up the price of their tokens and dump them later for a tidy profit.
At this point in crypto's lifespan—more than 14 years from bitcoin's first inception—it's hard to say whether conscious scammers are attracted to the anonymous benefits of crypto, or if crypto inevitably turns each project into a scam. Research from the Bank for International Settlements has shown most people who invest in bitcoin actually lose money, so at this point, does the chicken or egg argument actually matter?
Services Marketplace – Listings, Bookings & Reviews