The Google Pixel 4a is starting to look like the Pixel 4 device you might actually want, and it could even be one of the best affordable phones that come out in 2020.
Google surprised everyone in 2019 by releasing the Pixel 3a and 3a XL, affordable versions of the Pixel 3 and 3 XL that brought some of the hardware and software of the premium devices at a much more appealing mid-range pricetag.
Other phones we expect to see in 2020:
It looks like Google will follow a similar strategy in 2020 with the Pixel 4a and 4a XL, which should preserve some of the best perks from the Pixel 4 and 4 XL in a more affordable frame.
Leaks have started flowing in since the beginning of 2020, so it looks like a budget Google Pixel 4a could be coming at some point soon – although perhaps it'll come alone, without its XL sibling.
The Pixel 4 and 4 XL were popular devices, but didn't land with quite the fanfare of the Pixel 3 handsets so the upcoming phones could be Google's opportunity to win back buyers.
Below we've put together everything we know so far about the upcoming phones including details on when to expect it and the first images of the upcoming handsets.
Latest story: While initial rumors pegged the Pixel 4a release date at May 22, it may be pushed back to June 5 to coincide with the Android 11 developer beta launch event – which is the only mid-year event now that Google IO 2020 has been cancelled.
Cut to the chase
What is it? An affordable variant of the Pixel 4 smartphone
When is it out? Maybe May 22, if leaks are true
How much will it cost? Around $399 / £399 / AU$649
Google Pixel 4a release date and price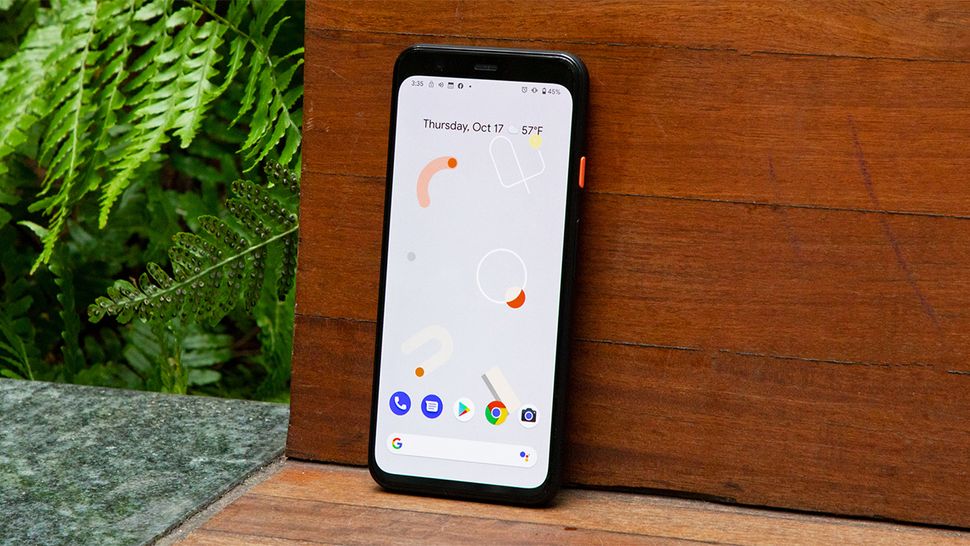 Originally, we had expected to see Google introduce its next affordable devices at Google IO 2020, which was expected to take place between May 12-14, but that event has now been cancelled due to the Covid-19 pandemic.
The Google Pixel 3a and 3a XL were announced at last year's Google IO, but in its absence, we've heard a rumor that the Google Pixel 4a could release on May 22. That release date leak was for Germany though, and it's possible it'd be different in different parts of the world.
But a subsequent rumor pushed that expected date back to June 5. Why? Probably to coincide with the Android 11 developer beta's launch – which is getting its own minorly-hyped event on June 3 which will likely introduce several features coming in the next operating system update. For introducing a new phone, it's the next best thing to a Google IO stage.
The Pixel 3a cost $399 / £399 / AU$649 at launch, while the Pixel 3a XL cost $479 / £469 / AU$799. In terms of how much you'll pay, the Google Pixel 4a price could actually be lower than the Pixel 3a price.
We say that because the Pixel 4 cost less than the Pixel 3 (when directly comparing release prices), and we could see that pattern repeat here. Having said that, current price rumors point to $399, which is exactly the same as the Pixel 3a, so prices in other markets might be similar as well.
Google Pixel 4a news and leaks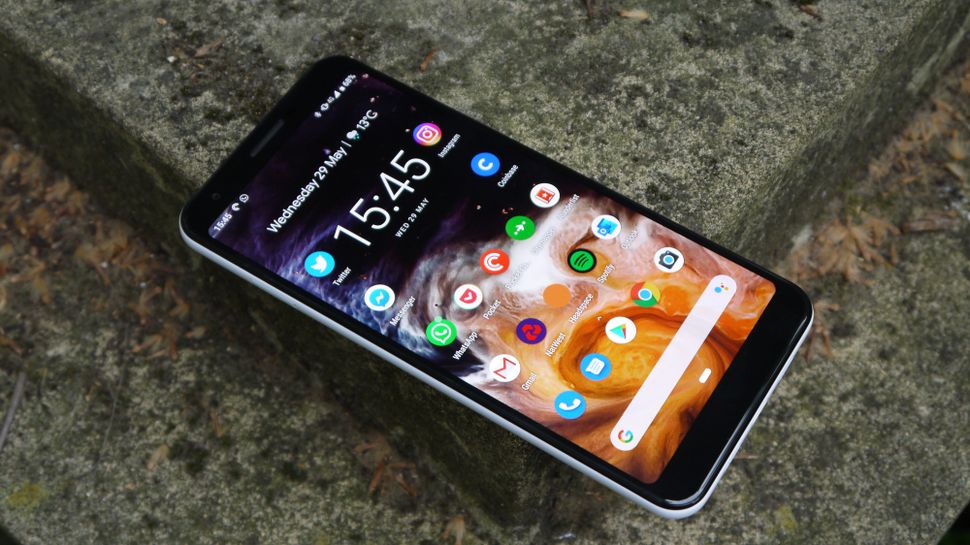 We're going to start with a rumor that might disappoint some of you: word is that Google might not put out a Pixel 4a XL, only focusing on the smaller device.
Apparently this is so people looking for a bigger phone stick with the Pixel 4 XL, as supposedly the Pixel 3a XL stole sales from the Pixel 3 XL.
While that rumor is seemingly backed up by the relative lack of Pixel 4a XL rumors, we've heard there could be three Pixel 4a devices, including a 5G model. This comes from Android code which refers to three different devices, presumably consisting of a main device as well as an XL and 5G phone, although they aren't named as such.
Those devices have appeared again in subsequent Google code, and this time two of them were alongside the phrase 'pixel_20_mid_range', all but confirming that they're unannounced mid-range Pixel phones, though the source speculates that the third code name might refer to a circuit board rather than a device.
As such, we'd say there might well be a Pixel 4a XL, but either way there's almost certainly at least going to be a Pixel 4a. So what will the base Pixel 4a look like? We think it'll be like the below, which we don't believe are hands on shots of the phone and are instead doctored image of the original Pixel.
Image 1 of 2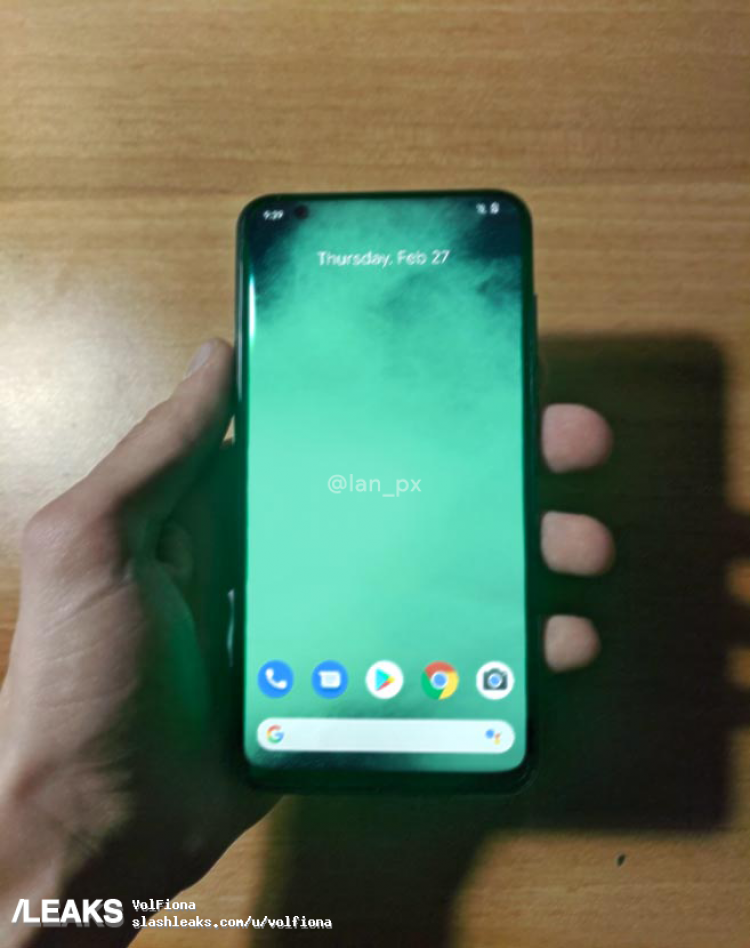 Image 2 of 2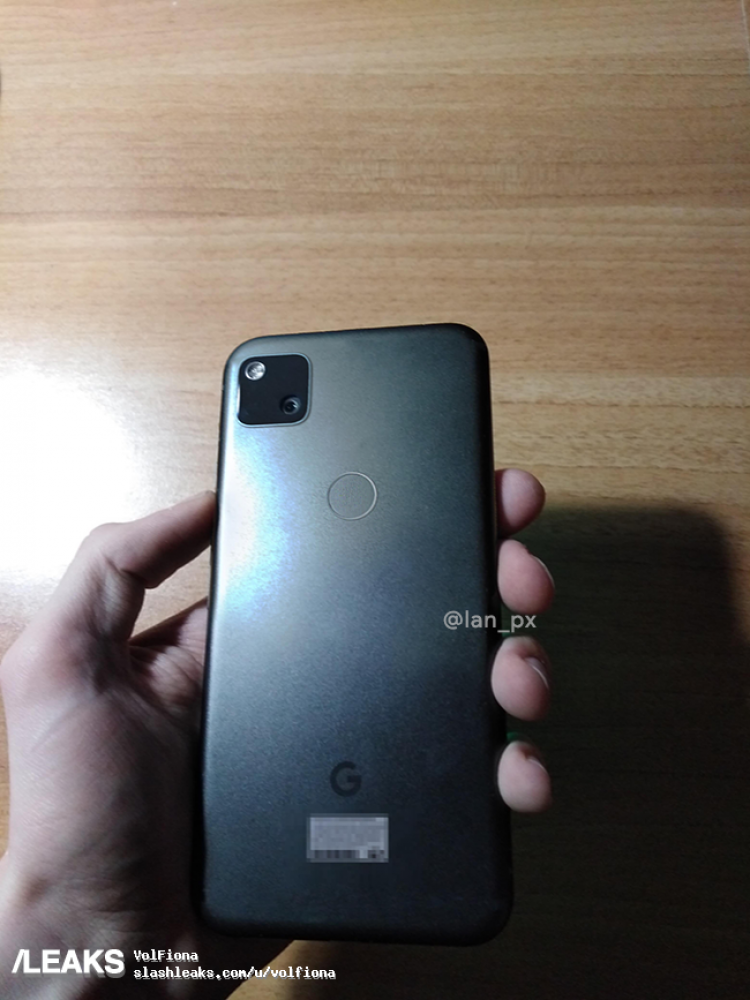 We've left these images here though as they show what other sources believe the device may look like. It may have a punch-hole selfie camera in the top left of the screen, which would be a first for a Pixel phone.
Some unofficial renders of the device as well as a leaked case render show a similar design to the fake photos above too, and it's likely these were where the design was taken from.
Image 1 of 4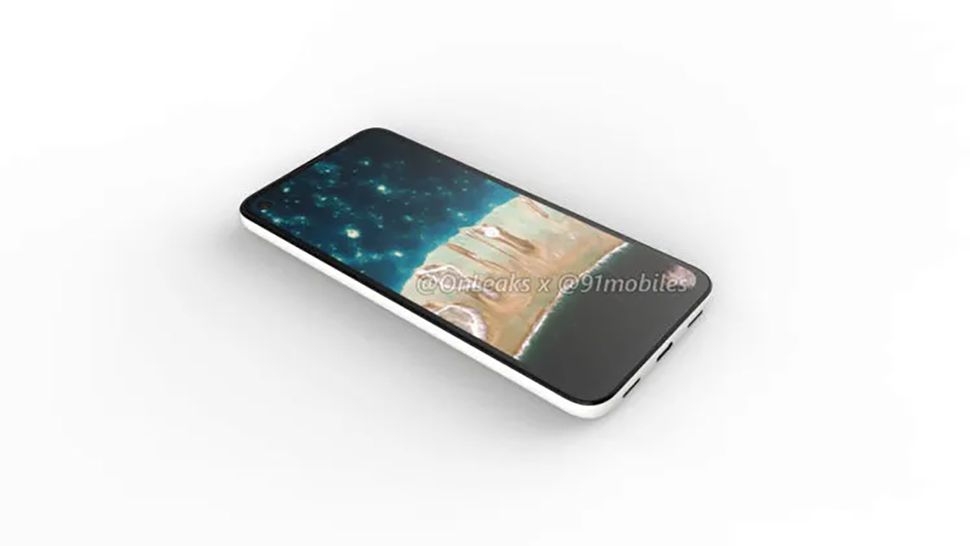 Image 2 of 4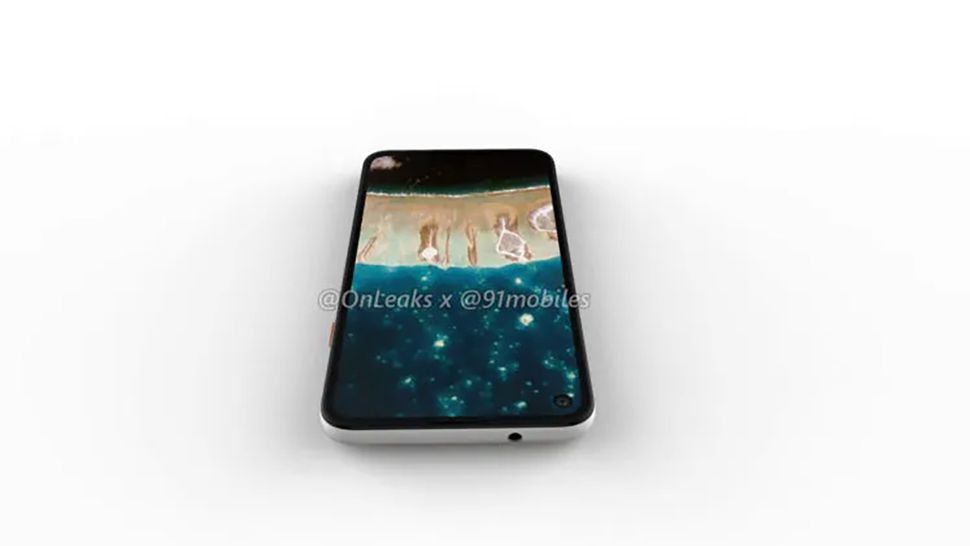 Image 3 of 4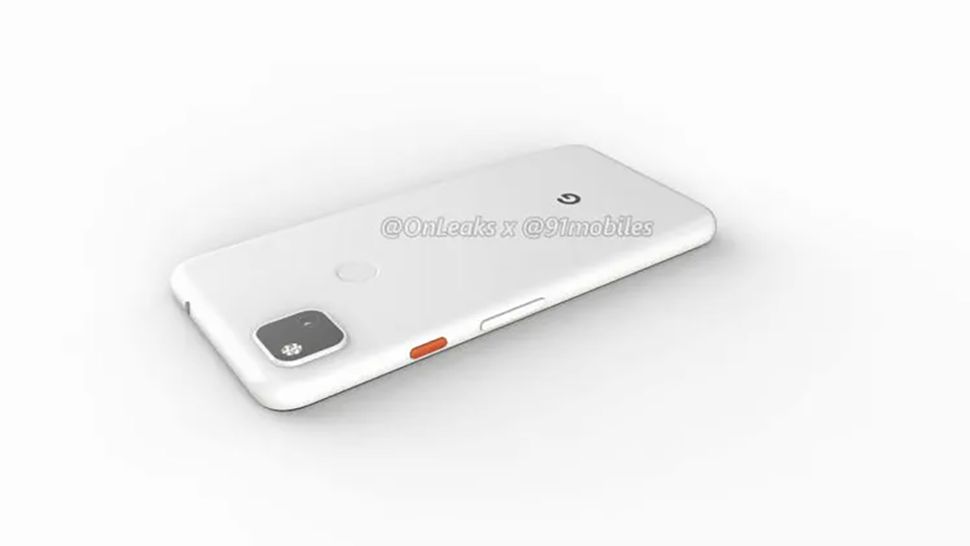 Image 4 of 4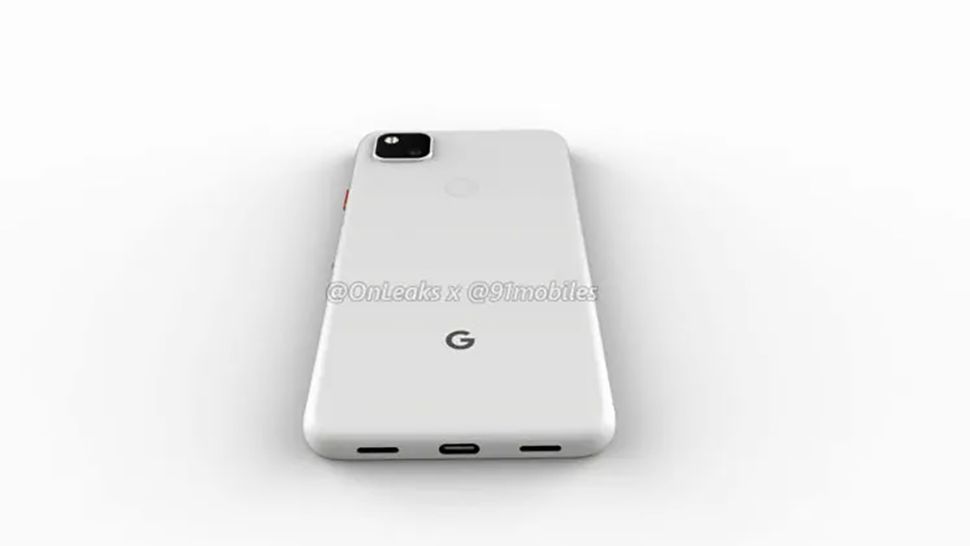 Elsewhere, we've also seen leaked images seemingly showing retail boxes for the phone, which match the design above.
Google Pixel 4a is On It's Way… pic.twitter.com/rJclXg1YqoApril 9, 2020
We've also seen a full specs leak for the Pixel 4a, claiming that it will have a 5.81-inch 1080 x 2340 OLED screen, a mid-range Snapdragon 730 chipset, 6GB of RAM, a 3,080mAh battery, 128GB of storage, a 12.2MP main camera, an 8MP front-facing one (in a punch-hole), a 3.5mm headphone port, and that it will come in Just Black' and 'Barely Blue' shades.
There's also said to be no Soli chip, which allowed you to navigate the Pixel 4 hands-free (well, in theory). This is unlikely to be available on the Pixel 4a in order to keep the price as low as possible.
What is powering the Google Pixel 4a? That's currently a little uncertain as while the leaks above points to a Snapdragon 730, an investigation run by XDA Developers dug up prototypes of the phone that run both the Qualcomm Snapdragon 730 and the Snapdragon 765.
The Snapdragon 765 prototype may be a 5G-ready version of the phone as that chipset is designed to power 5G hardware. We've heard conflicting rumors on whether there will be a next-gen internet version of the Pixel 4a, but consistent rumors suggest it may be a reality.
A leaked benchmarks score also suggests the phone will be more powerful than the Google Pixel 3a but won't be as capable about the Pixel 4 series. It scored 6,366 in Geekbench 4 testing, which is quite impressive.
Based on a leaked image posted to the web, we're looking at 6GB of RAM (as leaked above) and faster UFS 2.1 flash storage when the Pixel 4a finally appears, with 64GB being one of the storage options. When we say faster, it's an upgrade on the flash storage used in the Pixel 3a.
Then we have the camera to talk about. We're expecting it to be similar to the Google Pixel 4's shooter – one of the best smartphone cameras around – but it's unlikely to have all the bells and whistles of that device's tech.
Someone with an early piece of hardware has provided the below camera samples with the Google Pixel 4a. It seems the shooter works well at color reproduction, but there's no gurantee this sort of tech will make its way onto the final device.
Fotos: #Pixel4a vs #RedmiNote7 12MP vs 48MPCual te gusta mas? pic.twitter.com/ULsU8pOlRoApril 30, 2020
The tweet adds more evidence to the suggestion we'll see a 12MP main shooter on the Google Pixel 4a.
What we want to see in the Google Pixel 4a
The Google Pixel 4 was an innovative flagship feature, but when it comes to adapting this feature to a budget price tag, there are a few things we'd like it to consider. Here's what we want to see:
1. Bring back the fingerprint scanner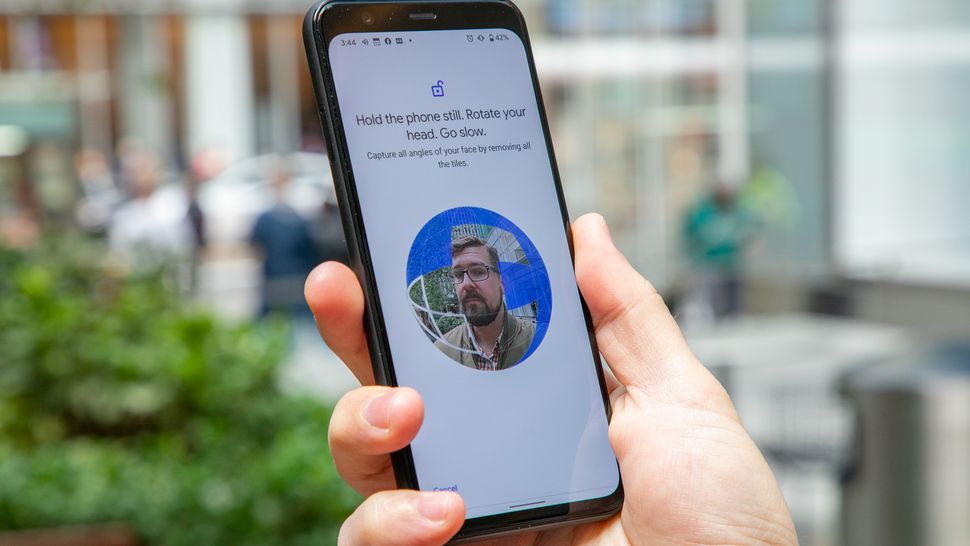 The Google Pixel 4 has no rear-mounted fingerprint scanner like the Pixel 3, not does it have an in-screen one like many premium smartphones around. Instead, it relies on facial recognition unlocking for you to access your phone.
For some, this is a useful feature to help them get into their phone quickly and easily; others find this an unsecured and frustrating experience. For the Pixel 4a, we'd like Google to drop this feature, and instead have a physical or screen-mounted fingerprint sensor.
It's likely Google will make this change, as the tech involved in efficient face unlocking adds quite a bit of price to the phone, so if the company wants to slash the price of the new device, it'd make sense to remove face recognition first.
2. Improved battery life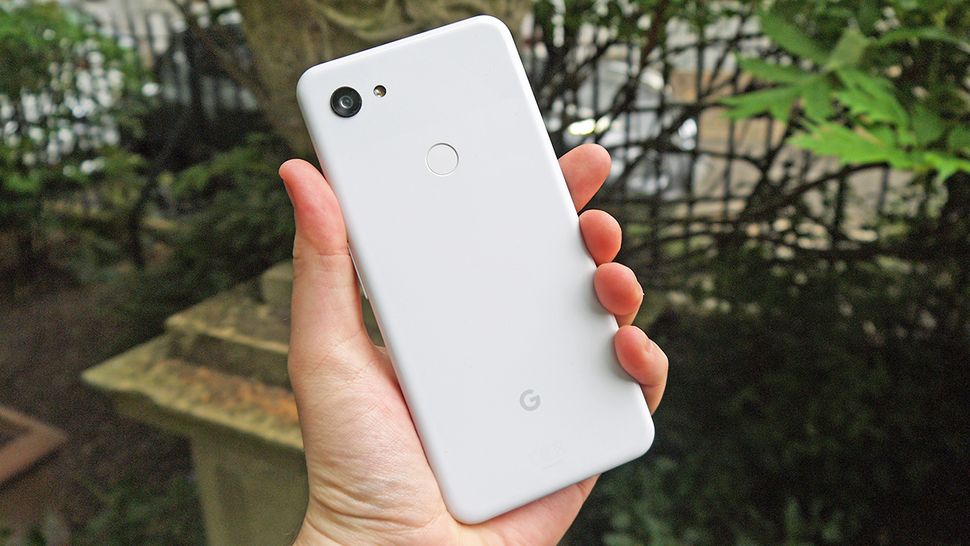 A recurring problem with Google Pixel smartphones is that their battery lives always leave a lot to be desired, and plummet quicker than competing devices. Saying that, the Pixel 3a solved that problem with a bigger battery capacity and a weaker processor, which meant it drained battery less.
Since most normal people need smartphone batteries that'll last them a day, even in a pinch, the more affordable and accessible Pixel 4a needs a battery that'll last it this long, which means a bigger capacity than the 4 as well as tools in place to keep it going longer, like canny optimizations.
3. Drop the 90Hz screen
This is bound to be a pretty controversial suggestion, but if Google is looking for features to cut to keep the Pixel 4a price down, we'd argue the 90Hz screen is an unnecessary luxury that could be lost without making the device worse.
While some people really love 90Hz screens in phones like the Pixel 4, as it makes the viewing experience a little smoother, many more people struggle to notice the difference, especially people who aren't huge tech fans who don't know the feature is in place.
That means it's not a vital feature, and when there are aspects of the Pixel 4 that we would like to see in the 4a, we'd say the 90Hz screens are expendable.
4. Keep the telephoto camera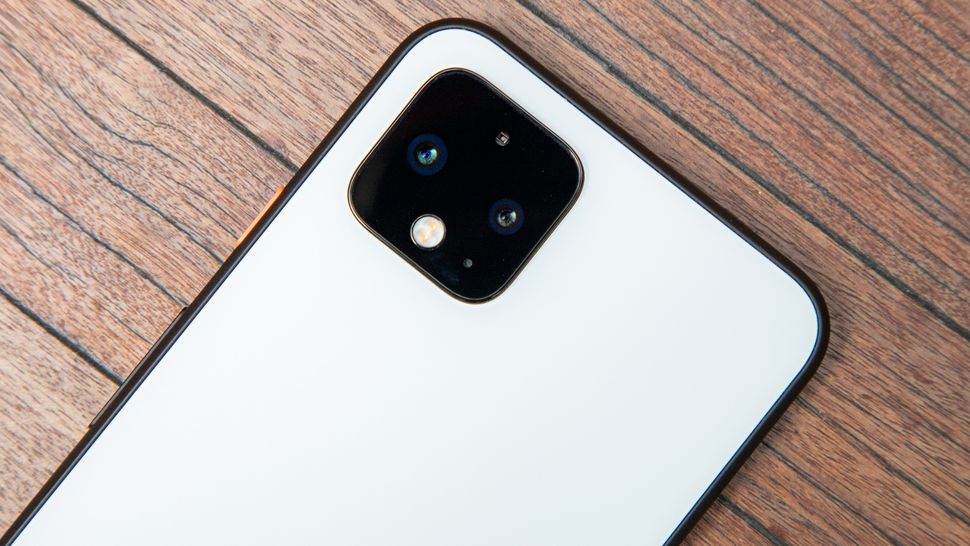 The Google Pixel 4 smartphones bumped the number of cameras on Google's devices from one to two, adding a telephoto snapper for optical zoom.
The Pixel 3a devices saw the cameras slightly downgraded from the Pixel 3 line, but that was purely in terms of software post-processing, and the hardware was exactly the same.
A telephoto lens in a camera is really useful, so you can take better pictures of a subject without dropping the quality dramatically, and we'd love to see it kept in the Pixel 4a. We'd be surprised if this wasn't the case, as the telephoto lens really ties the rear design together. And talking of Pixel 4a design…
5. Stick with the weird design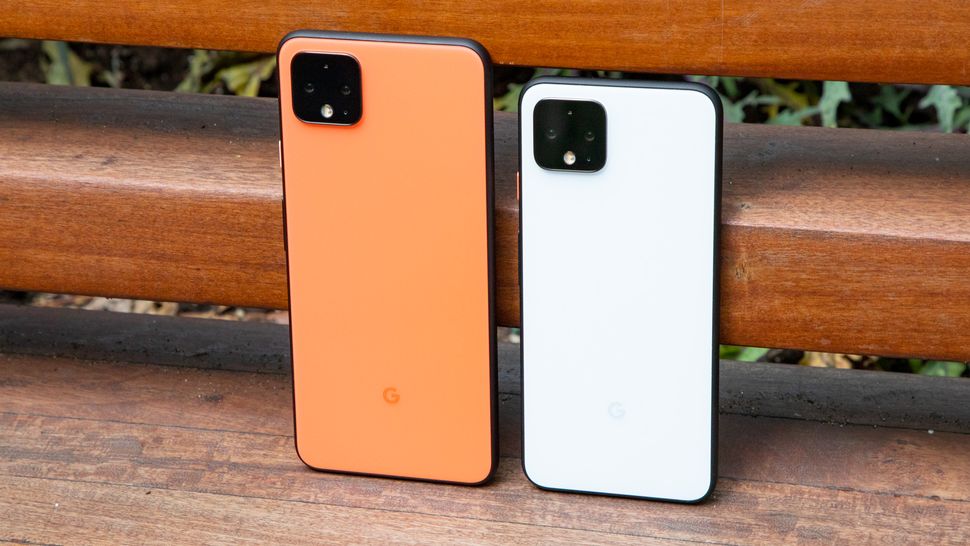 The Google Pixel 4 smartphones are weird looking devices, there's no getting around that. They're bare on the back except for a pretty sizeable camera bump (no fingerprint sensor, like in previous Pixels), with a glass back but a rubber frame around the edges. Yep, you read that right, rubber in a smartphone!
On the front, there's a notch the likes of which you barely see in modern smartphones, with a sizeable chin at the bottom of the screen. All in all, the Pixel 4 devices are far from 'conventional' Android phones, for better or worse.
Well, we kind of like the design. It's unique, and the Pixel 4 feels distinct in hand when you're using it. We'd like to see the Pixel 4a retain the 'weird' design, especially the rubber frame, as we found it great for protecting the phone.