Best Gaming Deals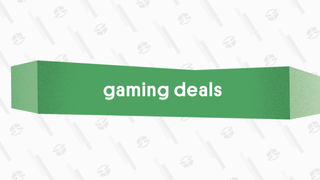 Best Gaming Deals
The best deals on games, consoles, and gaming accessories from around the web, updated daily.
Featured Deal: Collection of Mana | $25
These are the best Nintendo Switch deals for May 2020.
If you've been spending quarantine logging a lot more time on your Switch, then… well, you're not alone on that front. Luckily, if you need some new games and accessories right about now, we can help you with some stellar deals.
We've compiled today's best sales on Switch games, controllers, and other handy peripherals below. And if you still need a Switch console, which can be tough to track down right about now, hit the first entry below to see if it's still in stock by the time you read this!
Look, we're as surprised as anyone to see that Amazon still has the Switch Lite console in stock as of this writing, although we doubt it will last long.
The $200 price is MSRP, but given how scarce all Switch systems have been during the pandemic, now's the time to strike: you certainly won't find it any cheaper right now. (Check Amazon for color availability.)
Relive the moments from all seven Harry Potter books via the whimsical lens of a licensed LEGO game in this super-sized collection.
It has scads of playable characters from throughout the Potterverse and can be played in split-screen on your TV with the standard Switch console, making it an ideal pick for families. Right now, it's down 60% from the original $50 price point.
Square Enix's Collection of Mana brings together a trio of retro role-playing gems, including the Game Boy's Final Fantasy Adventure and the Super Nintendo's beloved Secret of Mana.
The third game, Trials of Mana, was never released in North America before this, so it's a perfect opportunity to catch up on a couple old faves while experiencing the long-awaited debut of another SNES classic. The set is $15 off right now.
If you're spending quarantine racking up head shots in Fortnite, then you might want a proper gaming headset to chat with squadmates and try to up your game.
PowerA's Fusion headset is an entry-level option with solid Amazon customer reviews, and it's $13 off right now. Few Switch titles have native voice chat on the console, but Fortnite is one along with titles like Paladins and Smite. Other multiplayer games, including Splatoon 2 and Super Smash Bros. Ultimate, run voice chat through Nintendo's smartphone app instead.
Slay all day with Friday the 13th: The Game on Switch. This collected version includes all of the bonus post-release content from other consoles all bundled up into one big package.
This asymmetric multiplayer action game pits one player as Jason Voorhees against up to seven players as camp counselors trying to survive the mayhem, with thrillingly intense results on either side of the equation. It's marked down from $40 right now.
Clip the coupon on the page
Nintendo's official Pro controller for the Switch is expensive, but Amazon reviews suggest that this budget alternative is very stellar for the price.
BEBONCOOL's wireless controller has a 4.4-star rating on Amazon and is available in orange, green, and blue, each with responsive buttons and sticks, six-axis motion controls, and a battery built to last 12-15 hours. It's an extra 5% off when you clip the coupon on the page.
Here's a third-party accessory that many fans consider an essential part of the portable Switch experience: the Satisfyre Pro Grip.
This large peripheral hugs the original Switch console and provides you comfortable grips for a more ergonomic play experience, plus it has optional thumbstick toppers to help with aiming. The Satisfyre Pro Grip has a 4.8-star rating on Amazon with nearly 1,700 customer reviews as of this writing, and it's 17% off the list price.
This original Wii gem has been given a modern coat of polish on Switch, but it's still just as fun as it was back in 2006.
Sega's tricky series finds you piloting a monkey-steered ball down wacky obstacle courses. Banana Blitz HD is tough but satisfying, and a great little game for on-the-go action.
This bundle has just about everything you could possibly need for the Nintendo Switch Lite, the smaller, handheld-only version of the console.
It has a carrying case for the system itself, a comfort grip attachment, two tempered glass screen protectors, an earbud headset, an extra USB-C cable, cartridge carrying cases, analog stick toppers, and a stylus. It's down from the $50 list price right now.
The real NBA season is toast, at least for now – but you can keep the hoops action going on your Switch with the latest edition of the NBA 2K franchise.
NBA 2K20 is $40 off right now, letting you play as all of today's NBA and WNBA superstars and loads of legends, dig into a cinematic story mode, and take the action online for multiplayer showdowns.
If you ask most die-hard Super Smash Bros. players, they'll swear that Nintendo's original GameCube controller from 2001 is the best way to play the game. Luckily, you can still get that experience on the Switch today.
PowerA's officially-licensed wireless Switch controller keeps the same look and feel of the original, and is great whether you're playing Smash or something else entirely. Right now it's 26% off the list price.
Looking for one game that could potentially last you throughout the entire pandemic quarantine? Look no further than Sid Meier's Civilization VI, the latest entry in the life-consuming strategy franchise, in which you build up a civilization that can last through the ages.
It's $42 off right now at Amazon, amazingly enough. If this sounds even remotely interesting, then that's a deal you can't pass up.
What is Nintendo Labo? It's part video game, part DIY craft kit, letting you construct cardboard controller attachments and other fun distractions that you can use while playing inventive games.
It's perfect for keeping your family entertained right now, and the Robot Kit – which results in a wearable suit of cardboard armor – is half-off right now.
Get three full-size Resident Evil horror-action games for $15 off the list price with the Resident Evil Triple Pack, which contains Switch versions of Resident Evil 4-6.
Even years after its release, Resident Evil 4 remains a no-doubt classic, bringing the original survival horror formula into the modern era. RE5 is great fun as a co-op multiplayer experience, while RE6… well, it's a very large game, albeit less memorable than the others. This package gives you a whole load of tense, thrilling action at a solid discount. Note that RE4 comes on the cartridge itself, while RE5 and RE6 must be downloaded.
This is a card for someone who owns (or plans to own) a bountiful collection of Nintendo Switch titles. With a whopping 256GB, you can rest assured that you won't need additional space for a long time to come. And this microSD card was made for the Nintendo Switch specifically, featuring a graphic of the Super Mario star power-up.
To put things into perspective, NBA 2K20 is currently the largest Switch game available, but it takes up 32.9GB. That's only about an eighth of this card's total space! (Alternately, save an extra $6 on a non-Mario-branded edition.)
---