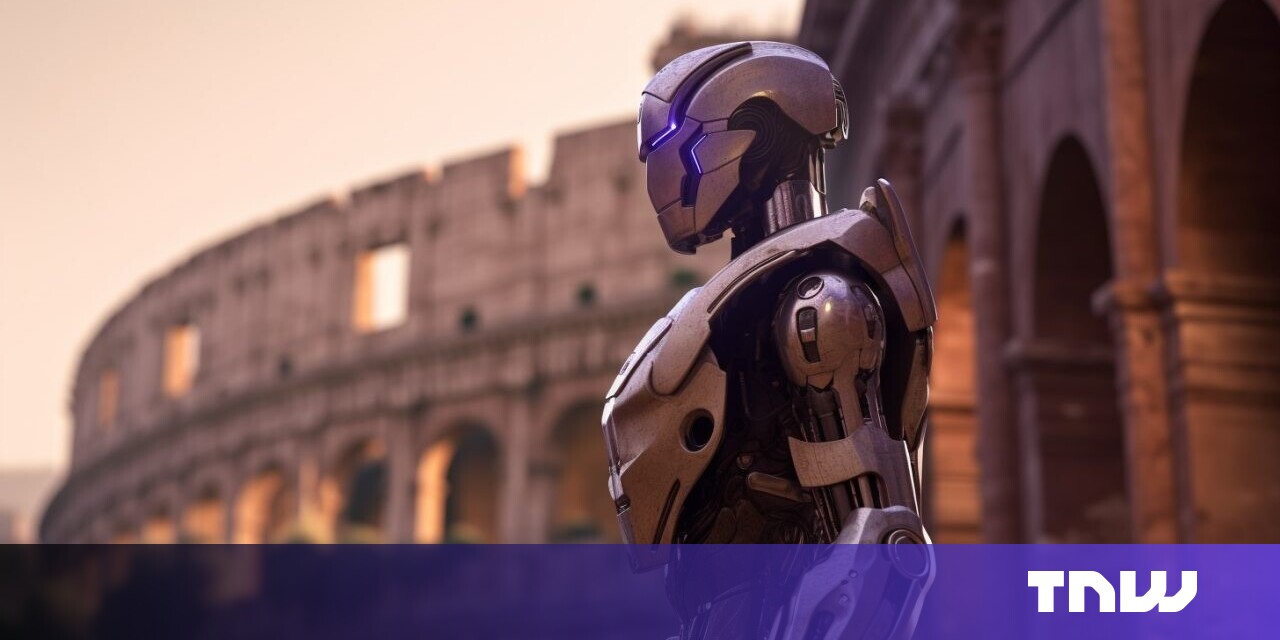 Italy is the latest country looking to quickly shore up domestic development of an AI ecosystem. As part of its Strategic Program for Artificial Intelligence, the government will "soon" launch a €150 million fund to support startups in the field, backed by development bank Cassa Depositi e Prestiti (CDP).
As reported by Corriere Communazione, Alessio Butti, Italy's cabinet undersecretary in charge of technological innovation, relayed the news of the state-backed fund yesterday. While he didn't provide specific details on the amount to be made available, government sources subsequently told Reuters the figure being discussed in Rome was in the vicinity of €150 million.
"Our goal is to increase the independence of Italian industry and cultivate our national capacity to develop skills and research in the sector," Butti said. "This is why we are working with CDP on the creation of an investment fund for the most innovative startups, so that study, research, and programming on AI can be promoted in Italy."
Navigating regulation and support
Indeed, the AI boom is here in earnest. Yesterday, Nvidia became the first chipmaker to hit $1 trillion in valuation. The boost to stocks followed a prediction of sales reaching $11 billion in Q2 off the back of the company's chips powering OpenAI's ChatGPT (which, coincidentally got off on a bit of a bad foot with Italy).
Those who do not yet have their hands in the (generative) AI pie are now racing to be part of the algorithm-driven gold rush of the 21st Century.
While intent on regulatory oversight, governments are also, for various reasons, keen on supporting domestic developers in the field of artificial intelligence. Last month, the UK made £100 million in funding available for a task force to help build and adopt the "next generation of safe AI."
Italy is also looking to set up its own "ad hoc" task force. Butti stated, "In Italy we must update the strategy of the sector, and therefore the Department for Digital Transformation is working on the establishment of an authoritative group of Italian experts and scholars."
Part of national AI strategy
Italy adopted the Strategic Program for Artificial Intelligence 2022-2024 in 2021 but, of course, the industry is evolving at breakneck speed. The strategy is a joint project between the ministries for university and research, economic development, and technological innovation and digital transition. Additionally, it is guided by a working group on the national strategy for AI.
The program outlines 24 policies the government will have implemented over the course of the three years. Beyond measures to support the domestic development of AI, these include promotion of STEM subjects, and increasing the number of doctorates to attract international researchers. Furthermore, they target the creation of data infrastructure for public administration and specific support for startups working in GovTech and looking to solve critical problems in the public sector.
Services Marketplace – Listings, Bookings & Reviews