Best Tech Deals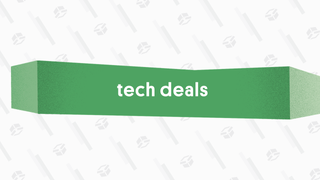 Best Tech Deals
The best tech deals from around the web, updated daily.
Featured Deal: Anker Roav Dual Dash Cam | $90 (Coupon + code: DUALDC519)
The best Anker and Eufy deals for May 2020 are here.
Anker and Eufy make loads of great stuff, from battery packs to wireless earbuds, doorball cameras, and robot vacuums, and the sister brands' normal prices are often much less than their competitors.
Right now, many of those prices are even lower, letting you save big on the likes of dashboard cameras, AirPods-like buds, and portable battery packs. These are the top Anker and Eufy deals right now.
Clip the coupon on the page
You don't need to spend a crazy amount of cash to get AirPods-like true wireless earbuds. Anker's SoundCore Life P2 earbuds provide a much more affordable alternative, delivering an impressive list of features and specs at a fraction of the price.
At just $50 after clipping the coupon on the Amazon page, the Anker SoundCore Life P2 Wireless Earbuds deliver seven hours of battery life on their own, with up to 40 total hours of battery provided by the included charging case. These tiny 'buds have graphene drivers that promise solid bass boost, as well as four total microphones and easy pairing to devices.
Save $6 right now on this pocket-friendly portable battery charger, which is probably smaller than your actual smartphone (but a bit thicker).
With 10,000mAh onboard, you can charge up a flagship smartphone 2-3 times over, whether it's an iPhone, Samsung Galaxy, or something else entirely. Keep one of these handy when traveling or anytime you plan to push your phone to the limit.
Clip coupon and use promo code DUALDC519
Anker's handy Roav dual dash cam keeps an eye on your car both inside and outside, with one 1080p camera pointed through the windshield and the other one back at you and any passengers.
It's ideal for anyone driving for Uber or Lyft right now or for delivery drivers, and it'll even automatically record footage when it senses movement near your car 24 hours a day. Save a total of $40 right now by clipping the coupon on the page and then using the Kinja Deals exclusive promo code DUALDC519 at checkout.
Charging your smartphone with its cable will typically get you faster speeds, but nothing beats the convenience of wireless charging—especially when you can pop down your phone for a quick top-up while you're working at your desk or busy elsewhere.
Luckily, Anker makes it incredibly easy to add wireless charging to your home or office with its PowerWave Wireless Charging Pad, which is $3 off right now. These pads don't come with charging bricks, so make sure you have a spare handy.
You can save $60 on Anker's Nebula Prizm II projector right now, letting you set up a giant projected picture for your media wherever you please.
Anker's projector provides a crisp 1080p picture that can range from 40-120", plus it's super portable with an included case and the LED lamp is rated for 30,000 hours of usage.
Save $20 right now on Anker's alternative to the AirPods Pro by buying them renewed (refurbished). The Soundcore Liberty Air 2 earbuds have noise reduction capabilities and diamond drivers to boost the bass and sound frequency.
Anker's earbuds have typically been a solid, significantly cheaper alternative to what Apple and Samsung have to offer, and these are on the higher end of the Anker wireless earbud price scale—so we're expecting good things. Amazon users give them 4.2 stars.
Anker's versatile accessory is an ideal pickup for anyone who spends a lot of time in their car and has a wirelessly-chargeable phone. This cradle snaps onto your air vents and keeps your phone in place, perfect for viewing turn-by-turn directions while driving.
But at the same time, it tops up your phone at 7.5W or 10W depending on maker. You'll need to provide the actual car charging plug, but this cradle is deeply discounted from the usual $46 list price.
If you're spending a lot more time at home right now, then that means you're making more messes than usual—whether you realize it or not. Luckily, social distancing won't stop you from bringing in a robo-helper to sweep up after you.
Anker's eufy BoostIQ RoboVac 11S Robot Vacuum is the slimmest of Eufy's vacuums to date, plus it adapts its sucking capabilities depending on the surface it's currently rolling over. It's currently $40 off at Amazon.
Want to make sure your social distancing plan isn't interrupted by an unexpected visitor? Add a video doorbell to your home! Eufy's Wi-Fi Video Doorbell provides a 2K-resolution view outside your front door, letting you hold a two-way conversation with anyone who buzzes … or simply ignore them if you see fit.
This version requires existing doorbell wiring and installation, but you'll get it for just $136.
Eufy's more advanced BoostIQ RoboVac 30C model is built to fit seamlessly within your smart home, with this robo-vacuum trained to take voice commands via Amazon Alexa and the Google Assistant. You can also command it from your smartphone with the EufyHome app.
With powerful 1500Pa suction, this tiny, quiet cleaning machine can get all of the hard-to-reach dust and dirt that you might not even know is there. It's $20 off the regular price right now.
If you don't need several phone charges in a portable battery, then maybe Anker's PowerCore+ 10,050mAh Power Bank will do the trick.
This smaller pack holds 3-4 charges for flagship smartphones like iPhones and Samsung Galaxy devices, and has Quick Charge 3.0 compatibility for speedy recharging. It's currently selling for 50% off at $20, and it's a bargain for reliable, on-the-go battery life in a pinch.
---