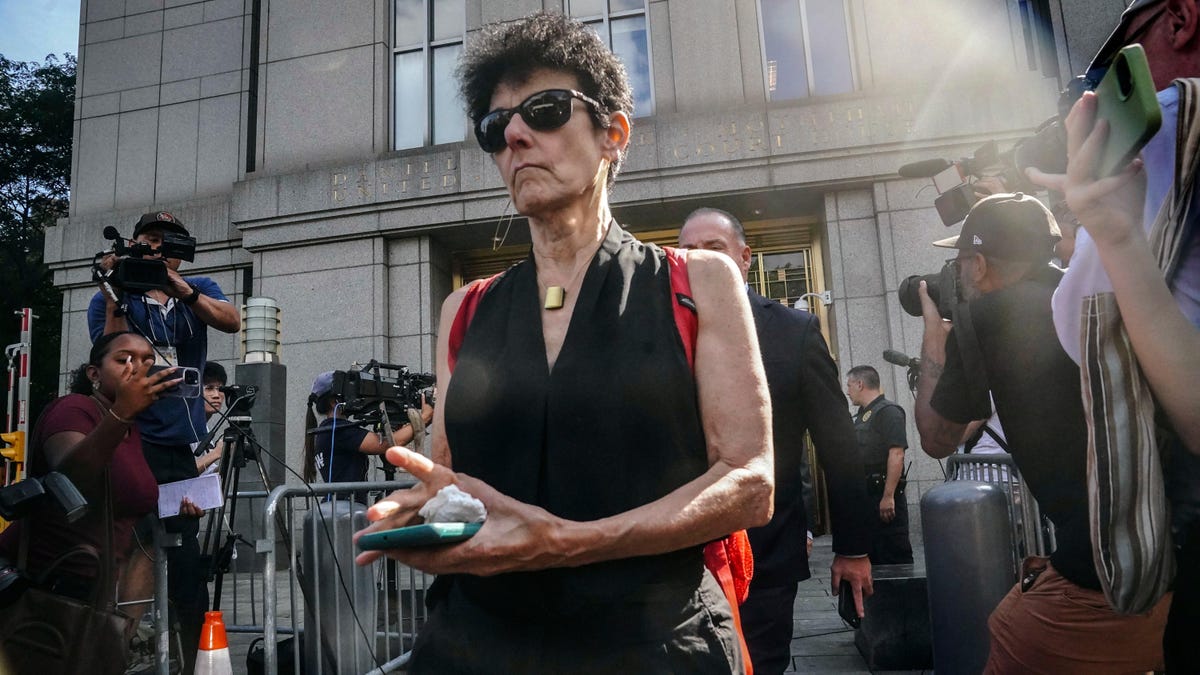 Barbara Fried, the 71-year-old mother of disgraced FTX founder Sam Bankman-Fried (SBF) once described herself as her son's "partner in crime of the noncriminal sort." A new lawsuit filed by FTX, now bankrupt and under control of a new CEO, however, alleges Fried and her husband were, in fact, directly involved in some of their son's criminal activity and made off with millions of fraudulently transferred and misappropriated funds as a result. FTX's self-described family business, the lawsuit alleges, was built on a foundation of fraud.
Will More Celebs Continue to Join Crypto? | Gizmodo Interview
SBF faces multiple charges of criminal fraud and conspiracy related to his involvement in the dramatic collapse of the crypto exchange FTX last year. His trial is scheduled to begin on October 6.
"Bankman and Fried, tenured professors at what currently is ranked as the top U.S. law school, either knew—or ignored bright red flags revealing—that their son, Bankman-Fried, and other FTX insiders were orchestrating a vast fraudulent scheme to profit and promote their personal and charitable agendas at the Debtors' expense," the lawsuit reads.
The lawsuit, filed in a Delaware federal court by FTX's debtors, accuses Joseph Bankman, the father, and Barbara Fried of exploiting their access and influence in the doomed crypto company to personally enrich themselves. SBF's parents allegedly discussed having Sam transfer them a $10 million cash gift card and $16.4 million, 30,000-square-foot mansion in the Bahamas despite knowing or ignoring the fact that FTX was on the brink of insolvency. The two also advocated for millions in charitable donations, including some to Stanford which were "seemingly designed to boost Bankman's and Fried's professional and social status," according to the suit.
The complaint alleges SBF's parents "either knew—or ignored bright red flags revealing—that their son, Bankman-Fried, and other FTX Insiders were orchestrating a vast fraudulent scheme."
In a statement, a Stanford University spokesperson confirmed with Gizmodo that it had received gifts from the FTX Foundation and "FTX-related companies" for pandemic-related prevention and research.
"We have been in discussions with attorneys for the FTX debtors to recover these gifts and we will be returning the funds in their entirety," the spokesperson said.
Gizmodo could not immediately reach Fried and Bankman for comment, but attorneys representing them told CoinDesk the lawsuit was a "dangerous attempt to intimidate" the parents and "undermine the jury process days before the child [SBF's] trial begins."
"These claims are completely false," the attorneys said. "Mr. Ray and his massive team of lawyers, who are collectively running up countless millions of dollars in fees while returning relatively little to FTX clients, know better."
The FTX debtors are calling on the court to award damages to the FTX estate and return any payments or property given to the parents in the past. They are also demanding punitive damages for the parent's "conscious, willful, wanton, and malicious conduct."
What Bankman allegedly considered a 'defacto officer' at FTX
Bankman, who teaches tax law at Stanford, allegedly used his experiences and expertise to position himself as "defacto officer" and the "proverbial adult in the room" at a company headed by young entrepreneurs. Instead, the suit alleged Bankman played a "key role" in perpetuating a "culture of misrepresentations" and gross mismanagement. He also allegedly helped cover up accusations that would have exposed FTX's fraudulent activity.
The FTX debtors claim SBF and others at the company relied on daddy's expertise to manage tax issues, hand-select charitable contributions for FTX, and strategize about the issuance of hundreds of millions in loans from FTX to groups or entities. At the same time, the suit claims Bankman used the riches he allegedly plundered from FTX to buy expensive hotel rooms, shower his friends and family with gifts, and even pay for a former Stanford law student's trip to France to see Formula 1 Grand Prix. That former student later became outside counsel to FTX.
Fried, meanwhile, was allegedly the single most influential adviser regarding SBF and FTX's political contributions. SBF's mom allegedly instructed Sam to pour millions of dollars into a political action committee called Mind the Gap, which she co-founded and served as president of. SBF reportedly dished out around $70 million in political donations, including at least $1 million spent across the spectrum in the weeks ahead of the company's bankruptcy filing. A recent indictment filed last month accuses SBF of embezzling around $100 million from customers' crypto accounts to fund campaign contributions to both parties. Mind the Gap did not immediately respond to Gizmodo's request for comment.
Update 4:14 P.M: Added statement from Stanford University.
Services Marketplace – Listings, Bookings & Reviews