All the latest Xbox One sales and deals are right here at your fingertips thanks to our weekly roundup. Even with the Xbox Series X on its way and Microsoft recently announcing the halt in production of the Xbox One X and Xbox One All-Digital edition, we've still managed to find a few deals on both the standalone consoles and even some bundles too.
That said, stock is really thin on the ground right now, even on the standard Xbox One S which normally enjoys a ubiquitous lineup of bundle deals. Our advice right now is to jump on the remaining stock while you still can and don't get too caught up in looking for a bundle as it's often cheaper to pick up a standalone console plus your games and accessories separately. We've still rounded up the lowest prices for the bundles, however, which you'll find just below along with all the rest of the best Xbox One deals this week.
Can't decide which console is best for you? We'll run through the differences between the consoles before showing the deals for them, so you're prepared to make the best buying decision. Are you looking to buy an Xbox One in the UK or Australia? Then you'll want to take a look at our UK page or AU page.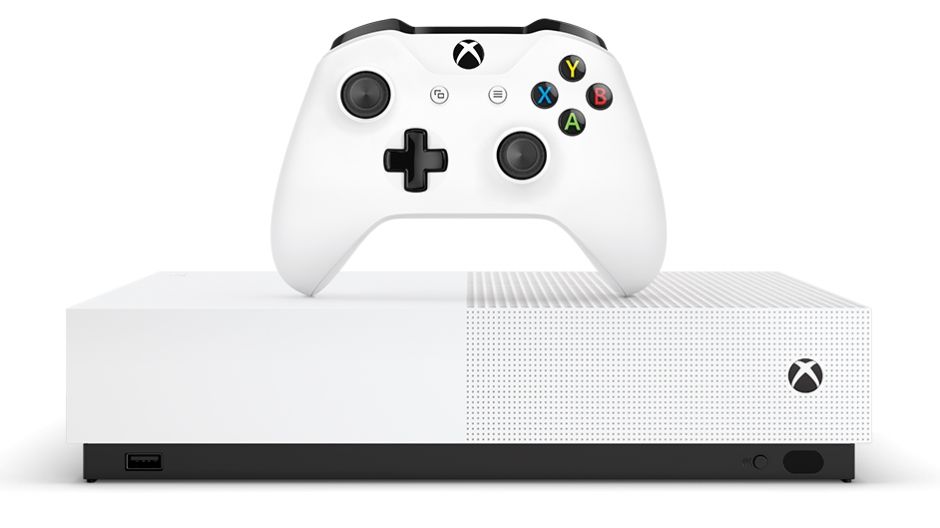 Xbox One S All-Digital Edition Deals
The Microsoft Xbox One S All-Digital Edition is available to order now at a starting price of $249. This version of the Xbox One lacks a Blu-ray drive so all games must be downloaded for the disc-less console.
The Xbox One S All-Digital Edition allows you to enjoy disc-free gaming so you can download the games you want and instantly play them. You'll be able to build a library of digital games that will travel with you and pick up where you last left off. The newly released Microsoft bundle includes the 1TB Xbox One S All-Digital Edition console, a wireless controller, and download codes for Minecraft, Forza Horizon 3, and Sea of Thieves.
While the All-Digital Edition is priced $50 less than the recommended price of the Xbox One S, you can usually find bundle deals on the One S console for the same price or less. That means there should be opportunities for bundle deals on the All-Digital Edition, which will be updated on this page along with the best prices from online retailers.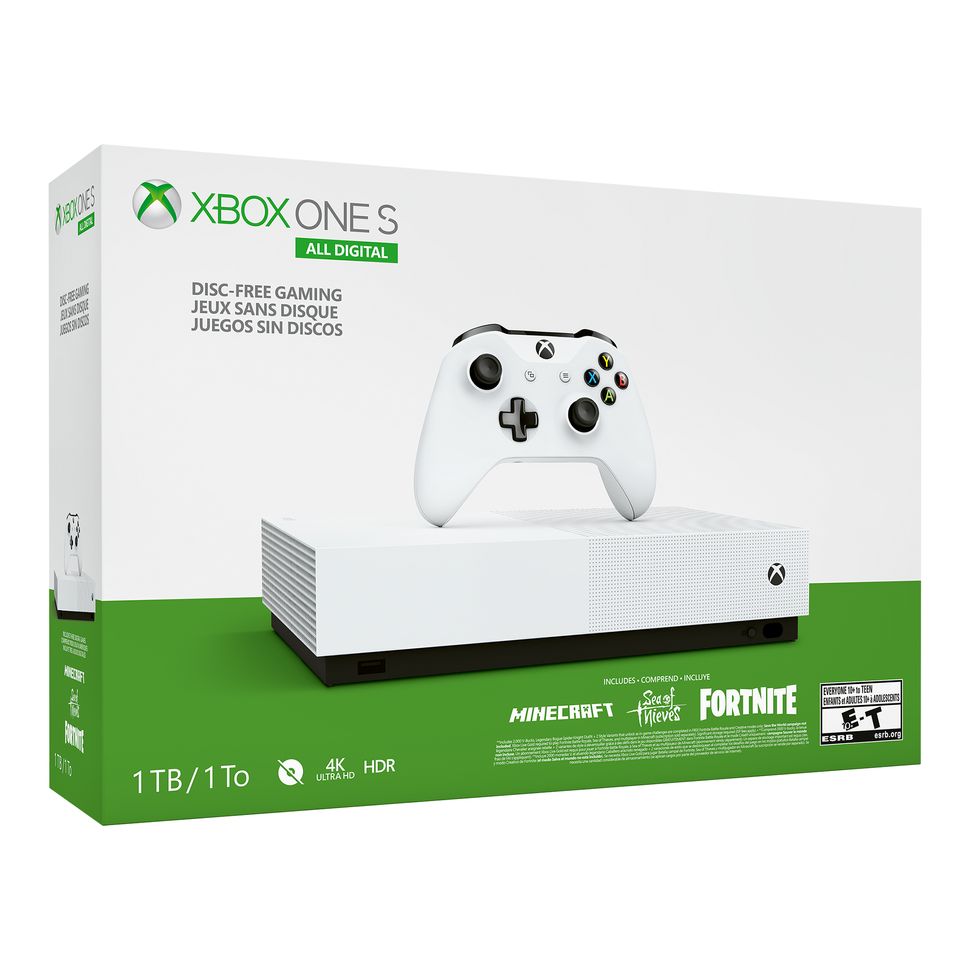 1TB Xbox One S Bundle | Starting at $249 at Microsoft
If you don't want the hassle of a physical collection, this All Digital Edition is the best Xbox One deal for you. This bundle includes a free select game of your choice, an Xbox Wireless controller, a one-month trial of Xbox Game Pass, and a 14-day trial of Xbox Live Gold.
View Deal
Xbox One deals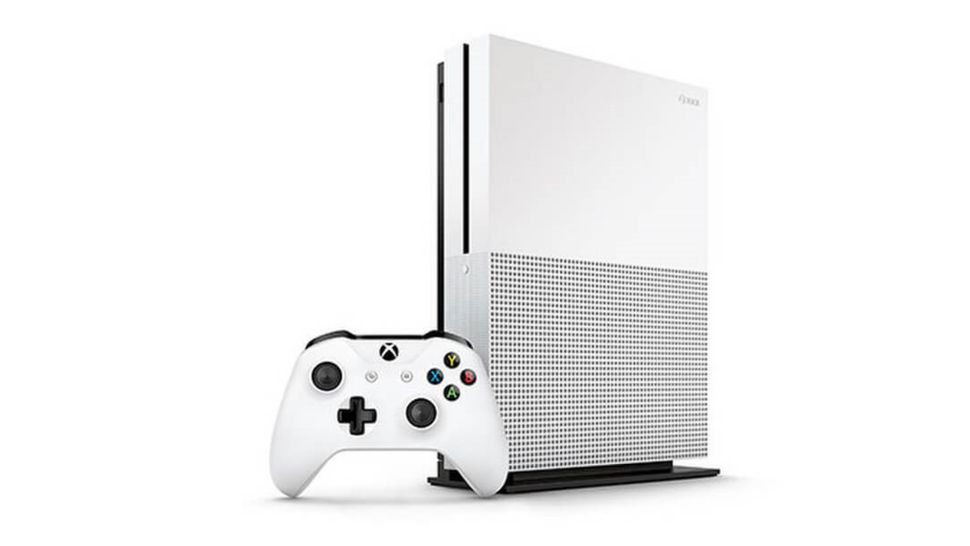 The slimmed-down design of the Xbox One S looks much better than the original chunky box, and the power brick has been absorbed, making things a bit tidier behind your TV. The main draw, though, is support for specialized 4K Blu-Rays and 4K Netflix content. Most Xbox One S models nowadays come with an improved 1TB of storage, but a few 500GB units are lingering too. The limited-edition 2TB models have all but disappeared now, but they sometimes pop up with inflated price-tags. Let's take a look at the cheapest Xbox One sale prices below, followed by the bundles.
Xbox One bundles
Xbox One S bundle stock is currently a real issue in the US and you'll unfortunately struggle to find anything at an acceptable price right now. Subsequently, we'd recommend holding off until the next wave of bundle stock hits the shelves of the big retailers, although we can't say for sure when that's going to be.
We'll be updating this section as soon as we find some deals, so please feel free to check in regularly. In the meantime, we've got a few links to the retailers most likely to replenish stock the quickest just below.
Xbox One X deals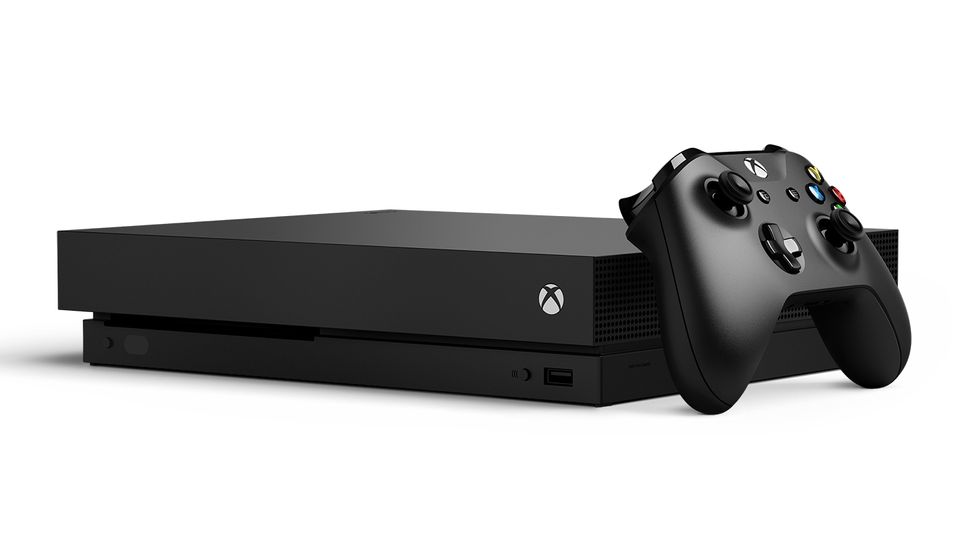 Released in November 2017 at a list price of $499, the HDR and 4K-equipped Xbox One X is considerably more expensive than the Xbox One S. The prices below are mainly for the console on its own. But if you'd like to see the options that include games too (sometimes you'll get ones thrown in for free), then head on over to our dedicated Xbox One X bundles page.
As of July 2020, Microsoft has discontinued production on the Xbox One X to make way for the brand new generation, the Xbox Series X. Down below we've got a round up of the remaining stock, though be warned, it's starting to thin out fast now.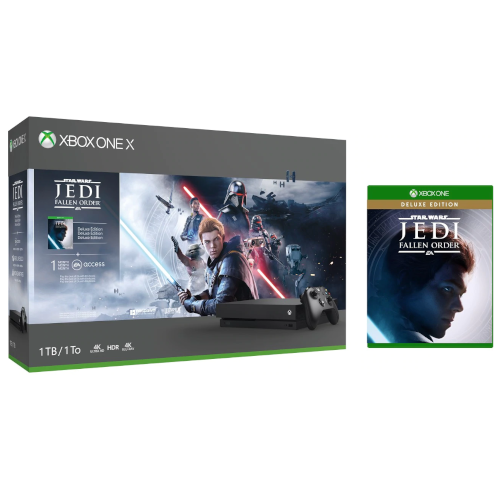 Xbox One X | Star Wars Jedi: Fallen Order | $529 at Amazon
Unfortunately, you're paying a big upcharge for a bundle right now but you can get still get an Xbox One X plus Star Wars Jedi: Fallen Order at Amazon for $529. This newer release is worth $59 by itself, so it's only worth picking this up if you can't find a cheaper standalone deal.
Xbox Live Gold deals
Need to top off your Xbox Live Gold membership? Don't pay the default automatic $60 renewal price. Check out our range of Xbox Live Gold deals to save some serious money.
Xbox Game Pass deals
If you're buying the all digital Xbox One S or just want to save shelf space (and cash) by streaming your favorite Xbox games, these Xbox Game Pass deals are for you. You can also save by combining both your Xbox Live Gold subscription and your Game Pass with an Xbox Game Pass Ultimate membership.

Still considering a PS4 instead? Then you'll want to take a look at our cheapest PS4 bundle deals.
You can also shop more offers with our roundup of the best back to school sales of 2020.