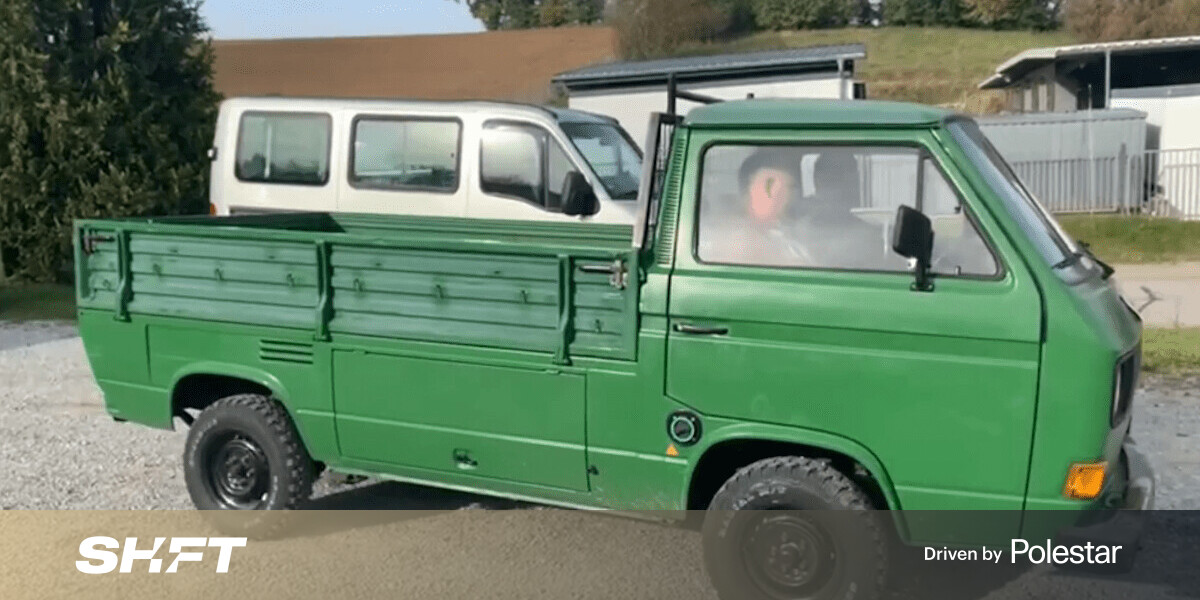 If you're anything like me, you spend a lot of time thinking about what cars you would convert to electric power.
I've wondered about electrifying all manner of cars, but one car I have NEVER wondered about electrifying is an old VW T3 Transporter flatbed truck.
It seems not everyone thinks like me.
Last year, a bunch of Germans put a Tesla drivetrain in one very green VW T3.
You can imagine what happened, it's silent chaos. But watch the video above and see for yourself.
---
Do EVs excite your electrons? Do ebikes get your wheels spinning? Do self-driving cars get you all charged up?
Then you need the weekly SHIFT newsletter in your life. Click here to sign up.