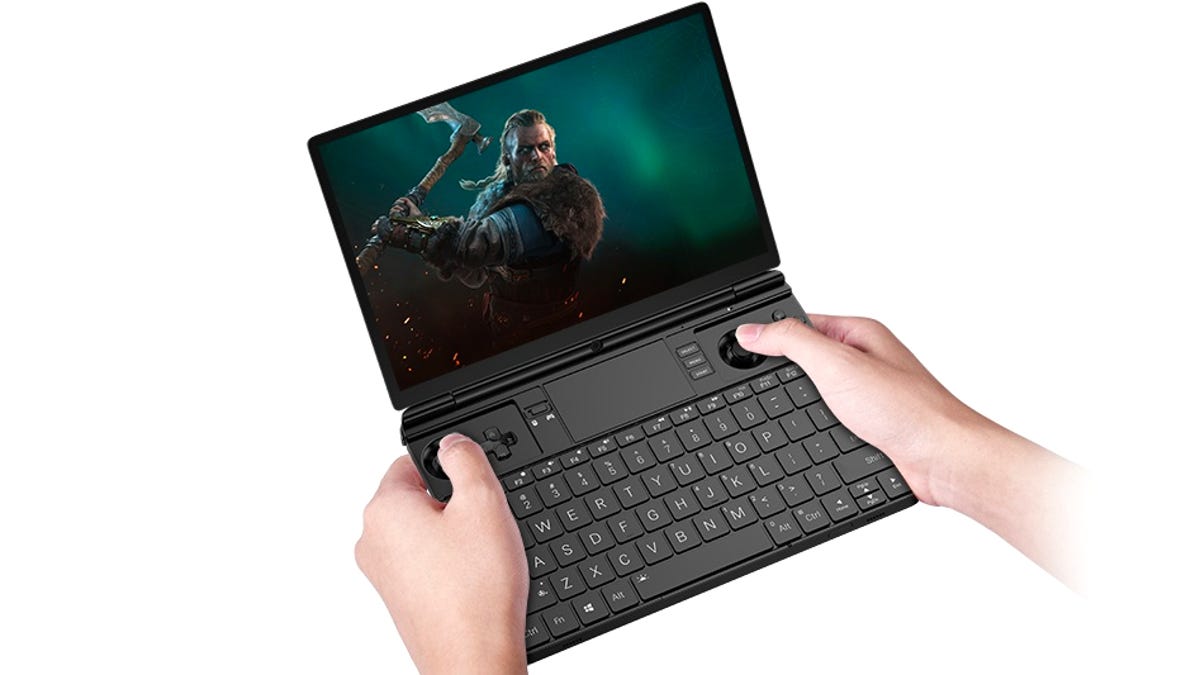 GPD WIN MAX 2 — 4G handheld gaming laptop
Other standard features include two USB-C ports and three older USB 3.2 Type-A ports, an HDMI connection, a headphone jack, speakers, a 2MP webcam for video calls, motion sensing for gaming, a fingerprint reader for biometric security, both microSD and regular SD storage card slots, wifi, Bluetooth, optional 4G connectivity (with an add-on module), vibrating force feedback, and a 67 Wh battery that GPD claims will run for about three hours when playing processor intensive AAA games, or up to eight hours with lighter tasks.
Pre-orders for the GPD Win Max 2 will start on July 7 but through the crowdfunding platform Indiegogo. The cheapest option, which will be available to the earliest backers, is an $899 AMD model of which only 50 will be available. But with just 16GB of RAM and a measly 128GB of SSD storage, its gaming capabilities will be severely limited. (There are lots of PC games whose full install requires far more than just 128GB of storage.) A bump to 32GB of RAM and a 2TB SSD pushes the price tag to $1,299 if pre-ordering through Indiegogo, or $1,459 if you'd rather wait for the Wind Max 2 to officially go on sale later.
That easily pushes the price of this handheld PC into the territory of a full-blown laptop which includes an even bigger screen, although you'll have to settle for a connected gamepad in that case, and reduced portability. As with any crowdfunded product there are risks involved, and while GPD has been producing these kinds of devices for quite some time, as Liliputing points out, the company has also had issues with quality control, shipping hardware with the wrong components inside, defects, and customer support that can be challenging to deal with.