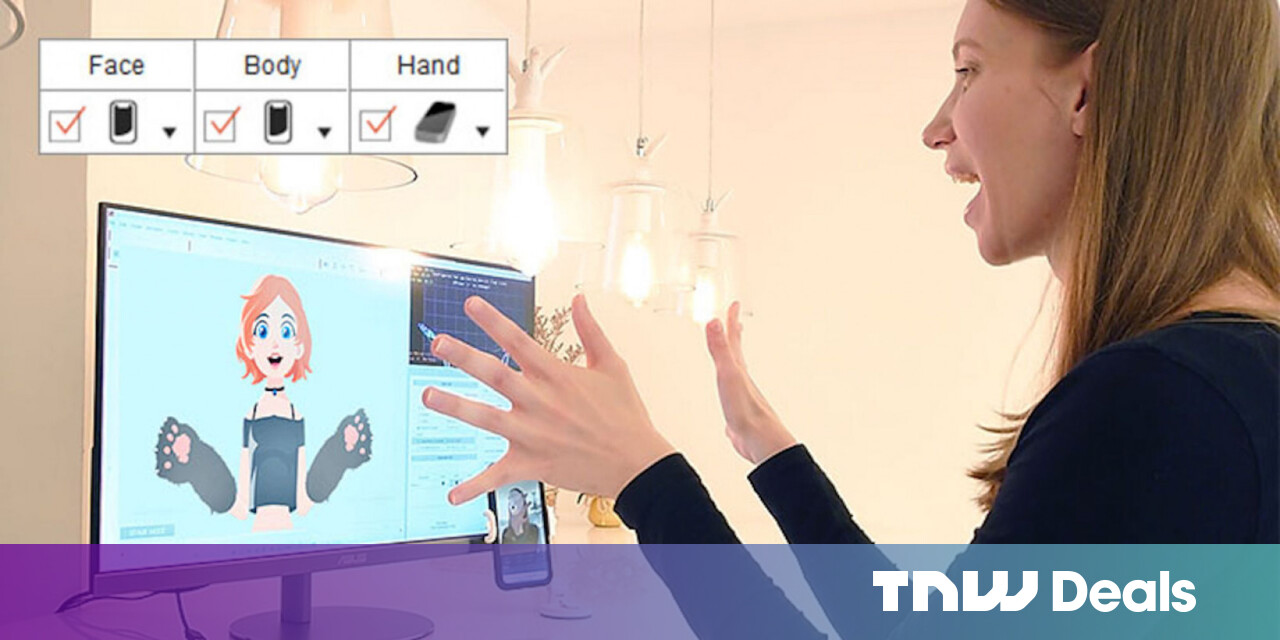 TLDR: The Complete Cartoon Animator 4 Pro Bundle can show you how to create amazing animation, even with no previous experience.
The pace of technology has quickened to the point that an artist with the right know-how can shoot a movie on consumer-grade equipment that now looks almost indistinguishable from a major studio release. Heck, just pick up an iPhone and start capturing.
But if you want animation…well, that isn't quite so simple. Even with new modern advances, professional animators aren't cheap, with even a project like a 90-second demo video costing up to $3,000.
However, the technology does now exist to handle many animation projects on your own for a whole lot less money than paying for an animation studio. In fact, you've got the resources of an animation studio at your fingertips with The Complete Cartoon Animator 4 software bundle for both Mac and Windows. Each is just $69.99, an over $100 savings, from TNW Deals.
Each package includes a copy of the powerful Cartoon Animator 4 app as well as a complete course in understanding and using this versatile program to create almost any animated images you can imagine.
https://youtube.com/watch?v=mN8ripxvRpE%26feature%3Dyoutu.be
Formerly known as CrazyTalk Animator, Cartoon Animator 4 is 2D animation software designed to turn images into animated characters, which can then be controlled by using video of your own — or someone else's — expressions and movements. Using character templates and extensive motion libraries, you can make a portrait talk, your company logo come to life or even take a classic work of art and make it move like the characters were real.
After getting familiar with the app's interface, the training course shows new animators how to start building simple animations, then expand upon their vision. With basics locked in, expert animated guide students through the most advanced tricks and time-saving tools for creating organic character animations with perfect timing, all without spending hundreds of hours like old-school cel animators.
Read next: Report: GM adds electric van to its upcoming EV fleet in a bid to rival Tesla
Corona coverage
Read our daily coverage on how the tech industry is responding to the coronavirus and subscribe to our weekly newsletter Coronavirus in Context.
For tips and tricks on working remotely, check out our Growth Quarters articles here or follow us on Twitter.