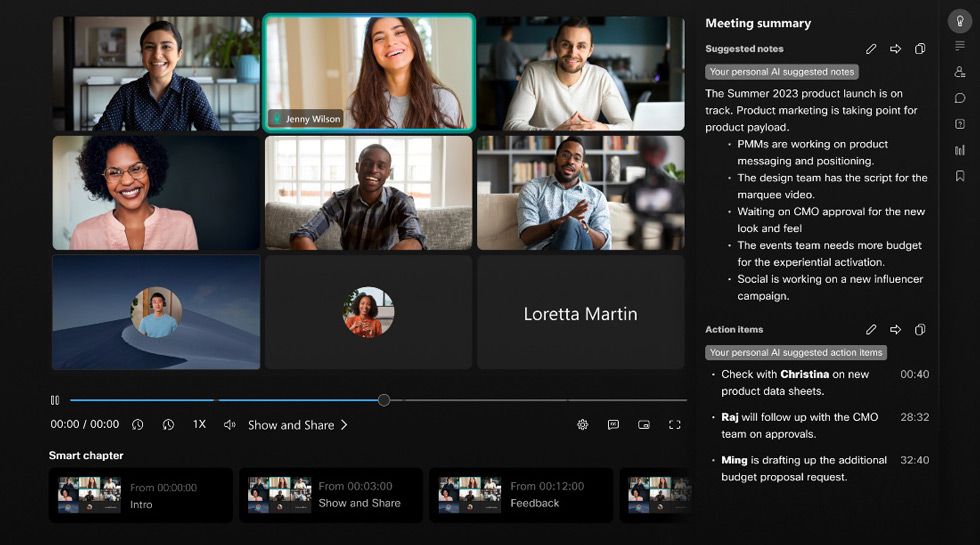 Missing the key parts of a Cisco Webex video conferencing meeting may no longer be the problem it currently is, thanks to a couple of new updates from the company.
At its Cisco Live 2023 event, the company unveiled a host of new features and upgrades once again aimed at making hybrid working, and online meetings in particular, less painful for users everywhere.
The launches included a number of new AI-powered time-saving features that Cisco says can give users much-needed time back, and also help modernize hybrid work for all.
Cisco Webex AI
Cisco says its new "Catch Me Up" feature will use AI to quickly summarize all the key parts of a video meeting, including mentions, actions, and more.
Elsewhere, Webex will also be providing intelligent meeting summaries that can provide quick access to key action points and items. Users are able to customize their summaries to focus on specific points such as mentions of certain people or projects, saving hours spent listening to a meeting recording or reading though a transcript.
Cisco's video messaging tool Vidcast is also getting AI-powered summaries, with the platform able to produce chapters on specific themes or areas, as well as overall highlights, so users can skip to exactly the parts they need.
Finally, the company has also looked to make life easier for contact center workers with its new conversation summaries. The platform is able to analyze past customer interactions or touch points to create an AI-generated report highlighting all the key information needed when a human agent takes over.
Services Marketplace – Listings, Bookings & Reviews