iPhone 7 deals have fallen behind very quickly in Apple's collection of devices. Yes, they aren't as powerful, big or fancy looking as some of the other iPhones but they are definitely one of the cheapest.
The release of Apple's iPhone 11 and its two more powerful models was a big reminder of the costly nature of Apple and just another reason the iPhone 7 could be the ideal phone for you.
Even now that iPhone SE deals are readily available, the iPhone 7 provides low prices you just can't get anywhere else. But of course, that super low price tag does come with a drop in specs.
But despite its age the iPhone 7 still rocks many of the specs we have come to expect from Apple. A mid-size battery, strong processor and the much loved iOS features Apple has made famous.
When it comes to choosing the tariff for you there is still a surprisingly large range of iPhone 7 deals. Big data remains affordable and brilliant cheap contracts under £20 are readily available.
On this page you'll find all of the best iPhone 7 deals you can get right now. Whether you're looking for unlimited data, a free phone or any other type of tariff, you can use our comparison chart below to choose the cheapest option out there. Scroll down to find the best deal for you.
And if you find yourself feeling like something just a little bit more powerful would be the best decision for you, consult our guide to the best mobile phone deals to see what else is out there right now.
The best iPhone 7 deal right now: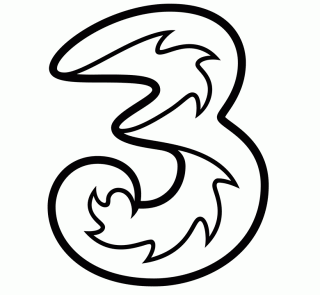 iPhone 7 64GB | Three | £9 upfront | 100GB data | Unlimited calls and texts | £29pm
Yes, this isn't the cheapest iPhone 7 deal out there but with 100GB of data on offer, it is one of our favourites. You only pay £9 upfront and then your monthly bills step in at £29 to even it all out. If you don't mind spending slightly more, this is the top offer out there. Total cost over 24 months is £705
Trading in your old phone for money off the iPhone 7:
The iPhone 7 might be an extremely cheap iPhone but you can always save more money. one way to do that is by trading in your old phone. There is a plethora of sites that can do this but one of the best ones is Sellmymobile.
It compares different recycling sites, listing their TrustPilot scores, how long it will take for you to get paid, how you send your phone and of course, how much you'll get.
In terms of what you can earn, taking the Samsung Galaxy S8 as an example, you can get up to £126 for a working device or £32 for a completely broken device. Or if you have an iPhone 8, you could earn up to £183.
Head to Sellmymobile.com to see how much you can get for your old phone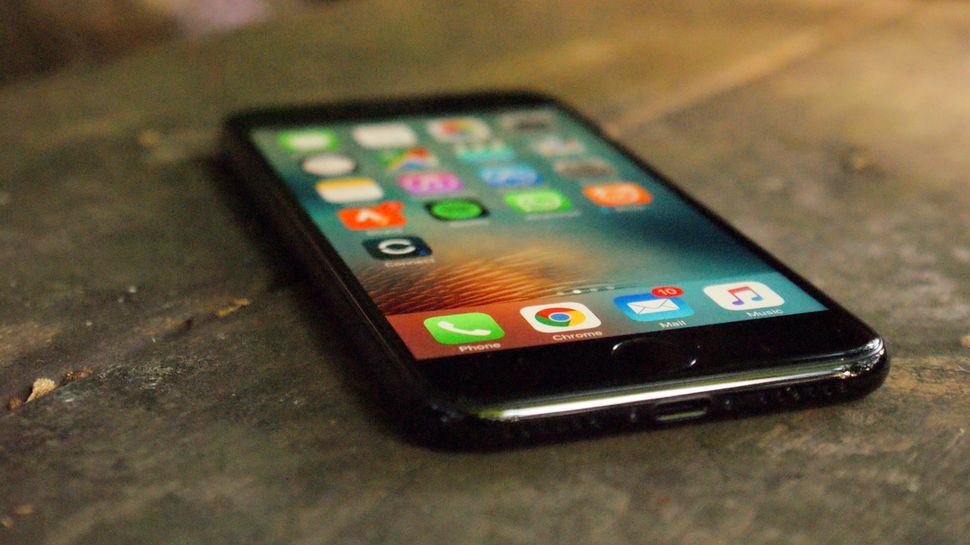 iPhone 7 review in brief
Apple quality at a cheap and cheerful price
Screen size: 4.7-inches | Resolution: 750 x 1334 | Rear camera: 12MP | Front camera: 7MP | Weight: 138g | OS: iOS 10 | RAM: 2GB | Storage: 32GB/128GB/256GB | External storage: No | Battery: 1960mAh
Good low light camera
Water resistant
Weak battery life
The Apple iPhone 7 might now have fallen behind, becoming one of Apple's older devices and yet, the specs till hold up. The battery might not be market leading but for the price you pay for iPhone 7 deals, the water resistance, impressive camera and strong processor are a perfect combination.
Read TechRadar's full iPhone 7 review
Can iPhone 7 deals keep up with Apple's later releases?
Released way back in 2016, the iPhone 7 has a good few years behind it. With that in mind it is clearly no longer Apple's latest and greatest release. If you want the fancy camera specs, massive batteries, big screens and all that comes with new releases, iPhone 11 deals will be the way to go.
The exact area where the iPhone 7 really shines is as a very cheap iPhone. It offers some decent specs while holding on to the IOS features that many will be here for.
What other cheap iPhones are out there?
While iPhone 7 deals seem to be the most popular choice for people trying to land a cheap iPhone, there are a few other popular iPhones, now at lowered prices:
– iPhone 8 deals
– iPhone 7 Plus deals
– iPhone SE deals
Read more: