Apple's big WWDC 2020 conference is set to start on Monday (June 22) and we're expecting to hear lots about new software at the show including iOS 14, iPadOS 14, macOS 10.16 and watchOS 7.
To give it its full name, the conference is Apple's Worldwide Developers Conference and for 2020 the event will be online-only owing to the Covid-19 pandemic. You'll be able to watch the keynote live for free, as in previous years.
WWDC is primarily a software based show, but it's possible that we'll see new hardware at the event too. There may be new Mac hardware, plus we're expecting to hear more about the long rumored Apple AirTags as well.
Apple has already introduced us to the iPhone SE 2020, new iPad Pro and even the new MacBook Pro this year, so our current bet is that we won't see a huge amount of hardware surprises.
Excited for Apple's big show? Below we've put together all of the details you need to know about the event including the start time, key dates and what we're expecting to hear about on June 22.
Cut to the chase
What is it? Apple's next big launch event
When is it? Starts June 22 and runs until June 26
How much will it cost to watch? It's free
When is the WWDC 2020 keynote?
Apple has confirmed WWDC is set to start on June 22. We're not hugely surprised as this show often takes place in June, but it's a little later in the year this year and it's thought that's due to the move to an online-only format rather than a physical event.
Want to watch the main keynote? It starts on Monday, June 22 at 10AM PT / 1PM ET / 6PM BST or 3AM AEST on June 23. This main keynote is set to be the highlight of the event, and then there's an entire week for developers to dig into the details of the new operating systems further.
It runs until June 26, and if you're a developer you can tune in to a variety of events for free. Previously, you've had to pay $1,599 (around £1,284 / AU$2477) per ticket but as it's an online-only event WWDC is free in 2020. Remember this is online-only though, and you'll need specific credentials to join in away from the main keynote.
They'll be able to access the event through the Apple Developer Program app – developers who want to tune in can start there or use the program's website. If you're just looking to tune into the main keynote, that'll be easy to watch and you won't need a developer account.
What we expect to see at WWDC 2020
As WWDC is focused on software, the most likely announcements are all software related, but there's a significant amount of hardware that is rumored and could make an appearance too.
We've put together a bit on each of the updates and products we're expecting to see at the event. Bear in mind all of this is based on rumors and leaks, so there's no gurantee we'll see all of this unveiled..
iOS 14 and iPadOS 14
While we're not certain that all the things below will make an appearance at WWDC 2020, iOS 14 and iPadOS 14 seem like safe bets, since Apple has a long history of announcing new mobile software at the event.
That said, this isn't when the finished versions of the software will land on phones and tablets. Rather, Apple will likely announce many of the key features and changes, and release an early developer build.
This, while aimed at developers, will likely be accessible to users willing to jump through a few hoops, though a public beta will probably follow soon after anyway, with the finished software likely launching in late September alongside the iPhone 12.
New features coming in iOS 14 include a dedicated fitness app, a variety of new messaging features and performance improvements.
There haven't been many leaks of features this year, so we're quietly hoping for some big surprises on June 22. Plus, one bold rumor has even suggested it may be renamed iPhone OS to better reflect the fact it's now only available on your phone.
watchOS 7
We're also very likely to get our first official look at watchOS 7 during WWDC 2020, though as with iOS 14 it probably won't be finished and launched before late September, where it might land alongside the Apple Watch 6.
Rumors are few and far between for watchOS 7, but some leaks suggest we'll be getting improved sleep tracking features for your Apple Watch with a compatible app that sits on your iPhone too.
There may also be new features for children to have their own Apple Watch device (think parental controls, and more) as well as blood pressure monitoring.
macOS 10.16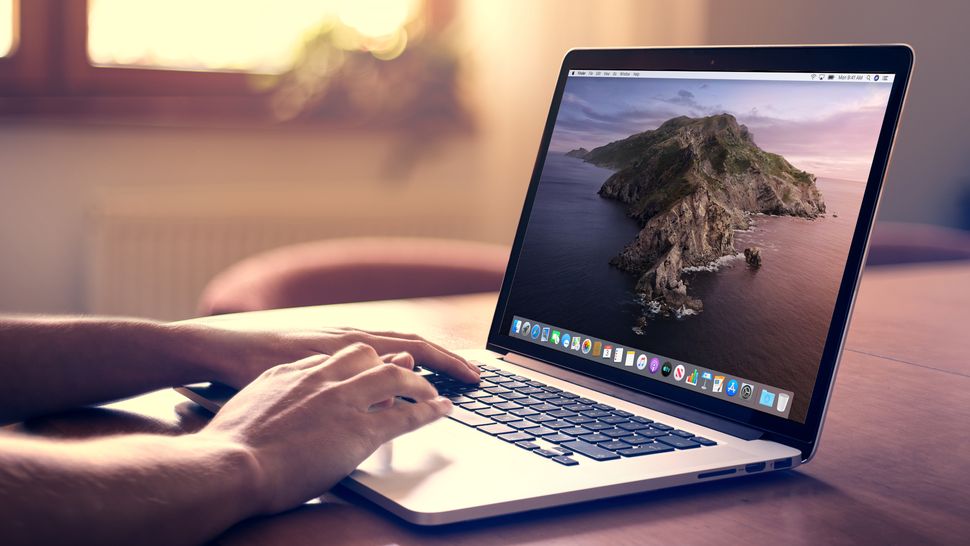 It's not just mobile software that we'll likely get a look at during WWDC, the next version of macOS is also likely to be unveiled.
We don't know all that much about macOS 10.16 yet, but going by previous releases it – like the other software on show – will probably get revealed at WWDC 2020 but not fully launch until at least September.
Current rumors point toward a built-in translator app to the Safari application and there may be improvements to iCloud Keychain and the Messages app. These seem to be similar to the iOS 14 leaks, but instead this is for your Mac.
New Mac hardware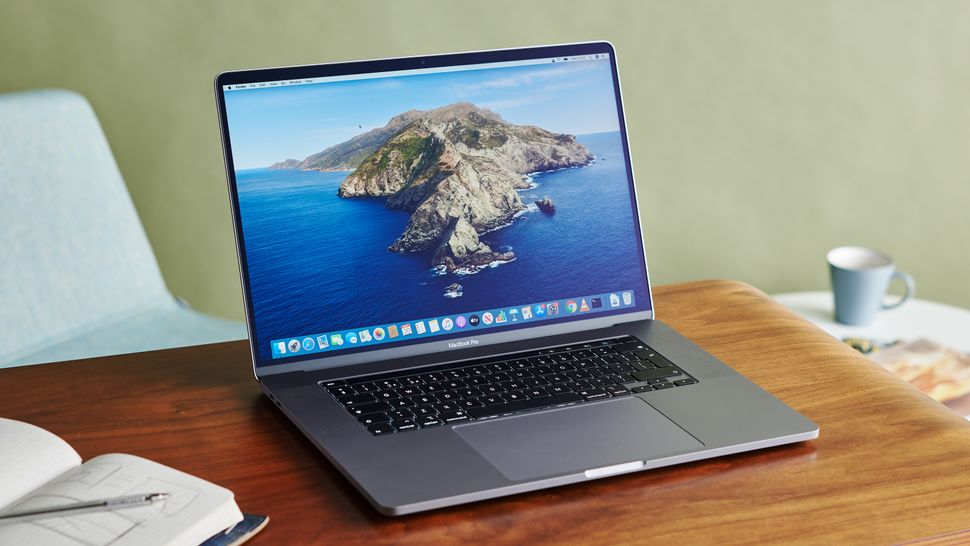 We've mentioned that new Mac software is likely to be announced at WWDC. Well, new Mac hardware is as well. At WWDC 2019 we got the Mac Pro. At WWDC 2020 we could potentially see a new MacBook Air, MacBook Pro, or refreshed versions of any of Apple's other desktop or laptop hardware.
In fact, one big rumor suggests a new Apple iMac with an AMD Navi GPU is set to debut at the show.
Perhaps the biggest rumor of all is a source saying Apple may use WWDC to announce its plans to ditch Intel processors for its future Macs. That'd be a big step for Apple, and this information comes from people directly familiar with the matter.
That's unlikely to impact any products introduced in 2020, but it's be a major change for next year's Mac range.
New Apple AirPods
Rumors of not one, not two, but three new Apple AirPod models have been circling for a while now – and any one of them could feasibly launch at WWDC 2020.
We think the pair most likely to surface are the so-called Apple AirPods Studio, which are said to be the first-ever Apple over-ear headphones.
We've also heard murmurs of the AirPods Pro Lite , which will apparently be an entry-level version of the noise-cancelling AirPods Pro, while the AirPods 3 are the anticipated follow-up to the original AirPods – which saw their last upgrade in 2019.
Apple HomePod 2
Apple is likely working on a new HomePod, with some reports suggesting that it could be a more compact one, possibly launching as the HomePod Mini.
But whether the HomePod Mini or HomePod 2, there's a good chance a new model will land in 2020, and WWDC 2020 is a likely venue for the announcement, especially as the original HomePod was announced at a WWDC (though it didn't hit stores until a long time later).
Apple AirTags are a long rumored product that would be seen as a rival to Tile. If you don't know what Tile products are, they essentially tag your belongings (think your keys or your purse) and allow you to track their location.
One report in May even suggested that Apple AirTags will be announced at WWDC 2020, so it may be finally time to see the location tracking software and hardware unveiled.
We've seen some leaks suggest iOS 14 may be getting its very own AirTags app, so it'd make sense for Apple to introduce these at WWDC 2020 rather than later in the year.
Apple TV and tvOS 14
Mention of a new Apple TV 4K model was recently found in tvOS software, so a new Apple TV could be on the way, and it's possible it will land at WWDC.
Whether or not new hardware does though, there's also a high chance that new software will, in the form of tvOS 14, especially given that tvOS 13 was shown off at WWDC 2019, followed by a launch in September.
Apple AirPower
This is possibly the entry we're least confident about on this list, but there have been rumors in the lead up to WWDC that suggest we may see the return of Apple's AirPower charging mat.
Despite just being a wireless charger, Apple has struggled with the development of this product since it was first unveiled in 2017 alongside the iPhone X. Many reported it had been cancelled, but some recent information suggests that isn't the case.
A variety of new leaks about AirPower have surfaced, and it may be that these have reared their heads because it'll land at WWDC. We'll have to wait for June 22 to know for certain.
Later in the year, we're expecting the iPhone 12