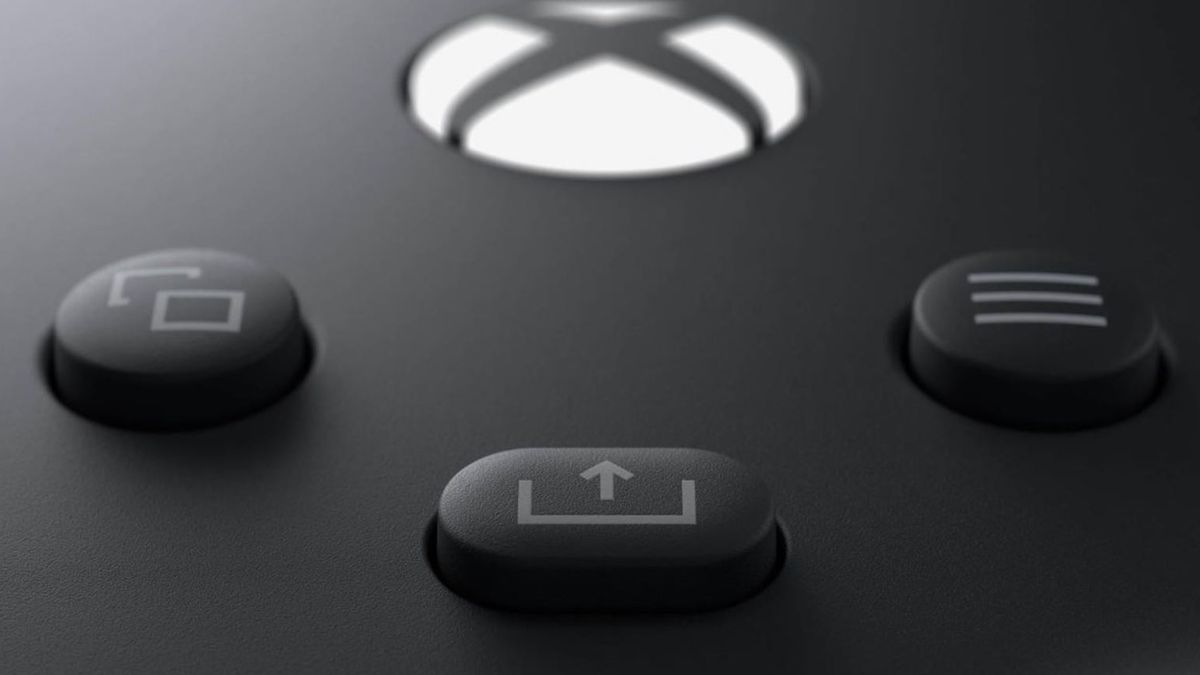 Today's the day! The day Microsoft offers up its Xbox Series X gameplay reveal event, where we'll finally get a look at next-gen games in action for the first time during a special episode of Inside Xbox.
And the good news is you can follow along live right here, with our Xbox Series X gameplay reveal live blog, where we're providing expert analysis and opinion on everything that's announced.
So what are we expecting Microsoft to show off today? Well, the company has confirmed that this event will focus primarily on third-party Xbox Series X games. So unfortunately, we won't be seeing the likes of Halo Infinite and Hellblade 2 today, sorry folks. We also won't be seeing any hardware, so we'll have to wait a little longer to get confirmation on the Xbox Series X's price.
However, we will be seeing next-gen gameplay for the first time ever, with Ubisoft confirming Assassin's Creed Valhalla will be one of the games on show.
In addition, expect first looks, sneak peeks and trailers for upcoming Xbox Series X games as well as world premiere announcements. Microsoft has also confirmed it will reveal the list of Xbox Series X games which will utilize its innovative Smart Delivery feature. It's shaping up to be quite the event.
The Xbox Series X gameplay reveal is live now.
All times in Pacific Daylight Time (PDT)
8:35 – Now we're back to Dirt 5… having a chat with Codemasters.
8:34 – Assassin's Creed will utilize Smart Delivery too. Apparently we're going to see reinvented combat, a new player progression system and new weapon/gear systems.
8:33 – We seen a lot of battle scenes but that was not the Assassin's Creed Valhalla gameplay demo we were hoping for. We're pretty much just hearing stuff we've heard before.
8:32 – Oh this is very disappointing.
8:30 – Valhalla looks absolutely stunning. Got some picturesque screenshots of Stone Henge and the beautiful English countryside. You know, before the Vikings burned it.
8:30 – Assassin's Creed Valhalla gameplay trailer next.
8:28 – Was that it for game announcements? That was disappointing. Jeez.
8:27 – Yakuza: Like a Dragon will be an Xbox Series X launch title. Will also be available on PC and Xbox One.
8:26 – Is this new Yakuza? Looks like it!
8:25 – Next up is Second Extinction: Reclaim Earth. Seems to see you gunning down dinosaurs.
8:24 – It's called Scarlett Nexus.
8:23 – Japanese art style, seems to follow a young guy with psychokinesis in a big, futuristic city. Seems to be taking on some odd looking monsters – some even have flowers attached. Classic Bandai offering.
8:22 – Next up is something from Bandai Namco – again, Smart Delivery.
8:21 – The Medium is a next-gen psychological horror game coming "Holiday 2020". The Silent Hill composer is on board for the score.
8:20 – Those are some stunning graphics on that pregnant lady. Looks like a story-driven, narrative game.
8:19 – Another world premiere. Looks like another indie – this time a top-down shooter called The Ascent.
8:18 – Next up is a cool looking indie called Call of the Sea, almost looks like it's set in the world of Sea of Thieves.
8:16 – VAMPIRES! Well, Vampire The Masquerade: Bloodlines 2 to be more precise. It looks ace. Again will utilize Smart Delivery.
8:15 – This is a bit creepy. A man dancing around some human flesh puppets. Seems to have taken a leaf from the Joker's weird dancing scene.
8:12 – Surprising to see Madden 21 featured as EA has its own stream coming up on June 11, but here we are. Patrick Mahomes Quarter Back for Kansas City Chiefs is here to show it off. Again will utilize Smart Delivery.
8:11 – Chorvs: Rise as One up next. Due for release in 2021. Seems to be a space saga of some sort.
8:10 – Ooh it's Scorn from Ebb Software. Been awhile since we heard or seen anything about that.
8:09 – What is this now? Looks like Alien meets Doom.
8:06 – Next up is a world premiere from Codemasters. Of course it's the next Dirt game – Dirt 5 – and it'll be coming to Xbox Game Pass. Pretty much what you would expect from a Dirt game. Dirty and fast.
8:05 – First game on show! Bright Memory Infinite. This new game utilizes Smart Delivery, ray-tracing and faster loading times. It looks pretty sci-fi with some telekinesis, a lot of shooting and some futuristic vehicles.
8:03 – Matt Booty is here to discuss Xbox Game Studios games. Booty has clarified that we'll hear more about Xbox Series X first-party games in July.
8:02 – Aaron Greenberg is streaming live from his kitchen. Strange times. Lovely fridge though – wonder if it can run Crysis?
8:00 – And we're off! The Xbox Series X gameplay reveal is live now. We're expecting this stream to last about an hour and to be packed with Xbox goodness. Are you ready for your first look at next-gen gameplay? Because we certainly are.
7:45 – Just 15 minutes to go. The Xbox Series X gameplay reveal stream is live now and counting down. Time to get comfy and settle in for (roughly) the next hour.
7:30 -We know what the Xbox Series X looks like and what it's packing under the hood, and it's going to be an absolute beast of a console.The next Xbox's gaming PC design is pretty apt, considering the next-gen console's internal hardware is comparable to one – so make sure you check out our Xbox Series X spec analysis.
Here's a quick rundown of the Xbox Series X specs and key features:
7:15 – So when are we expecting the Xbox Series X to release? Microsoft has given the release window of "Holiday 2020" – which means we'll likely see the Xbox Series X release between October and December this year. We're predicting a November release date as, historically, that's when we've seen Microsoft release its consoles.
It's possible that the release date will be November 26, 2020 (AKA Thanksgiving in the US). An image stating the Xbox Series X is "coming Thanksgiving 2020" (shown below) appeared on a number of product pages around the world briefly a few months back before being reverted back to to the previously announced "Holiday 2020" release window.
A Microsoft spokesperson responded to TechRadar to clarify, saying "An Xbox product page in some regions inaccurately listed the launch date for Xbox Series X as Thanksgiving 2020. We are committed to launching Holiday 2020."
Regardless, we won't be hearing more about the Xbox Series X release date today. Sorry.
6:45 – Unfortunately, because today's event is going to focus on third-party games, we're not going to hear anything about the Xbox Series X price.
Currently we're still in the dark about what the next Xbox will cost. This isn't particularly surprising, given what a sore spot the price of the Xbox One was for fans. At launch, the original Xbox One cost a whopping $499 / £429 / AU$599, which was quickly reduced when Microsoft realized people weren't forking out.
Microsoft has at the very least promised that it's learned from this pricing mistake, with Phil Spencer stating that this time "we will not be out of position on power or price." That doesn't mean that the console will be cheap, mind you, it just means the price point will be better aligned with the console's power and the price points of the competition.
But we're not going to find out that price today. It's more likely we'll find out this information, and the Xbox Series X's firm release date, in a few months time. Likely during one of the Xbox 20/20 streams.
6:30 – According to a tweet by Xbox boss Phil Spencer, the Xbox Series X games we'll see today have never been shown in an Xbox show before. However, Spencer did add the caveat that an Assassin's Creed game has appeared at an Xbox event before – just not Valhalla. And "maybe one other game has been on our stage" but apart from that we're going to be seeing "a lot of new games" from studios big and small.
Cyberpunk 2077 had a big presence at the Xbox E3 2019 conference last year (Keanu Reeves was even there) so pretty much confirms (as expected) we won't be seeing the dystopian RPG today. Hopefully Keanu Reeves can just show up anyway…
6:20 – Less than two hours to wait until we get to hear the sweet tones of Microsoft's voice-over man saying "world premiere" and "exclusive". Someone hold me.
6:00 – What's this Smart Delivery feature we're going to hear more about? Smart Delivery relates to game ownership: in short, if you buy one version of an Xbox game that supports Smart Delivery, you'll always have access to the best version of that game no matter which hardware you're playing it on.
So if you buy Halo Infinite on Xbox One, then later play it on Xbox Series X, your one-time purchase gets you the versions of the game optimized for both Xbox consoles. Cross-gen titles will be a standard part of game release cycles in the next year or two – so it's a useful initiative. Microsoft has committed to Smart Delivery on all of its exclusive Xbox Games Studios titles, and CD Projekt Red has committed to doing the same with Cyberpunk 2077.
We're due to get confirmation today of the Xbox Series X games that will utilize this Smart Delivery feature.
5:30 – Will you be tuning into the Xbox Series X gameplay reveal today? Let us know in the poll below:
5:00 – So let's talk a bit about which third-party Xbox Series X games have been confirmed and therefore could maybe make an appearance later today.
We already know Assassin's Creed Valhalla gameplay will be shown but, in addition, we know that a remake of THQ Nordic's cult classic Gothic, Battlefield 6, Gollum, WRC 9, Dying Light 2, Cyberpunk 2077 and Outriders will land on Xbox Series X. In addition, Ubisoft has confirmed that Watch Dogs: Legion, Rainbow Six Quarantine and Gods and Monsters will land on the next Xbox; while Rainbow Six Siege will be available on Xbox Series X from launch. In addition, there's a new Far Cry game rumored to be in the works.
So which games could we see from this list? Well, more Ubsisoft titles could make an appearance, especially if Valhalla is already confirmed. While Gothic, Battlefield 6, Gollum, WRC 9, Dying Light 2, and Outriders are also possibilities – depending how far along in development they are.
However, we're not expecting to see or hear anything about Cyberpunk 2077 as developer CD Projekt Red has already confirmed its hosting its own stream, Night City Wire, on June 11. We probably won't see Battlefield 6 either as EA is hosting EA Play Live on June 11.
Apart from that, we fully expect Microsoft to have some third-party surprises up its sleeve.
4:45 – Every game we're going to see today is Xbox Series X optimized. That means you'll be seeing the badge below a lot today. But what does Xbox Series X optimized actually mean? It means that developers have specifically created these games to utilize the next-gen's console powerful specs to the best of their ability.
4:15 – The official Road to Xbox 20/20 Twitter account has tweeted out this handy list of what time the stream will go live internationally.
Check it out below:
4:00 – Ok, so what do we know for sure that we'll see seeing today? Well, according to Microsoft, this event will see us fans getting a first look at Xbox Series X gameplay, trailers and sneak peeks from Xbox's third-party partners, an update on how devs are utilizing the Xbox Series X and, finally, confirmation of the Xbox Series X games which will use Smart Delivery.
We're not exactly sure which third-party Xbox Series X games we'll see but Ubisoft has confirmed we'll definitely be getting a look at Assassin's Creed Valhalla – so prepare yourself or some Viking goodness.
3:45 – We're very excited to see next-gen gameplay for the very first time today. That's right, to date we've not seen any Xbox Series X or PlayStation 5 gameplay at all. So Microsoft could really set the bar today with the Xbox Series X and it'll truly give us insight into what we can expect from next-generation consoles. What's not to be excited about!?
3:15 – We're still a few hours away from the Xbox Series X gameplay reveal, but we're already looking forward to seeing what Microsoft has to show us. What are you most looking forward to?