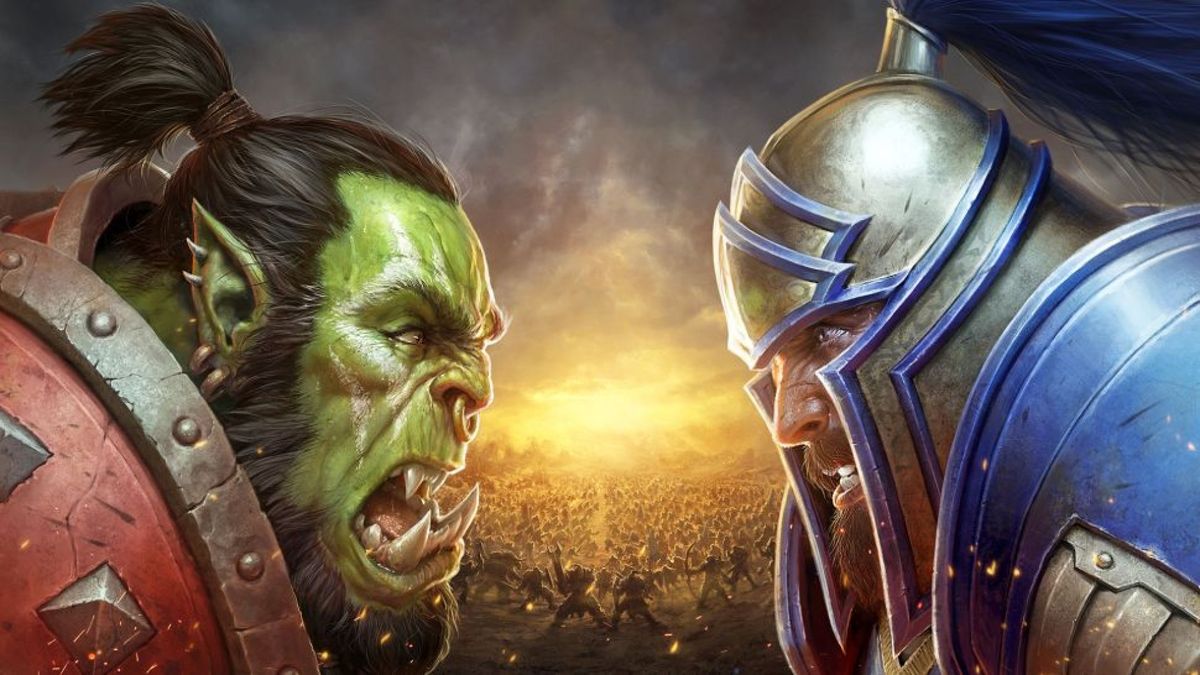 Blizzard Entertainment has announced that a legendary series veteran will be returning to work on World of Warcraft as executive creative director.
Chris Metzen, who spent 23 years with the company before retiring in 2016, has returned to a full-time position with Blizzard (via VGC).
An announcement on World of Warcraft's official Twitter account stated: "Right now, [Metzen's] main focus is supporting our World of Warcraft leadership in crafting the next generation of adventures. Chris was instrumental in developing the foundations of the Warcraft universe, and we are thrilled for him to re-join our teams in shaping what's to come."
Though Metzen rejoined the studio last year in an advisory capacity, this marks a massive step up for the veteran developer's involvement.
Metzen's time with the series dates all the way back to Warcraft: Orcs and Humans in 1994, where he worked on concept art, illustrations, and documentation. This classic RTS first introduced audiences to the Warcraft universe, laying the groundwork for a series that would eventually spawn one of the best MMOs of all time.
It's been amazing working on Warcraft again. Like coming home. The stories we're developing right now – how the world unfolds over the next few years… Well, I can't wait for y'all to see where we're headed.SOON… 🙂 https://t.co/7hPIR8YEr0September 26, 2023
See more
The tweet also mentioned that Metzen will be attending the next Blizzcon – Blizzard's annual convention. Taking place this November, Blizzard stated: "At Blizzcon, [Metzen] and the team will be sharing what we've been working on. We hope to see you there!"
Metzen not only worked as creative director on seminal RTS Warcraft 3: Reign of Chaos, but he also contributed a great deal of script writing, artwork, and voice work to World of Warcraft ahead of its launch back in 2004. He is also well known for his role as the voice of Thrall, an orc leader and freedom fighter who plays a significant role in the Warcraft storyline.
However you look at it, Metzen's work is firmly embedded in the history of Warcraft and he seems very well qualified to steer the MMO into the next phase of its development. Though World of Warcraft: Dragonflight has received a broadly positive reception, the bitter aftertaste of the disappointing Shadowlands expansion still remains. The long-running MMO would likely benefit from an injection of some classic Blizzard magic and, perhaps, with Metzen's return, it'll get just that.
Looking for a great multiplayer experience. Try out our list of the best co-op games, or, alternatively, give our guide to the best MMORPGs a look-see.
Services Marketplace – Listings, Bookings & Reviews